Hi Readers!
I just wanted to share this PDF with you. It is a list of all my blog entries from #1 to #195. Each entry in the list has a hot link in the right column so you can click on it and go directly to the entry.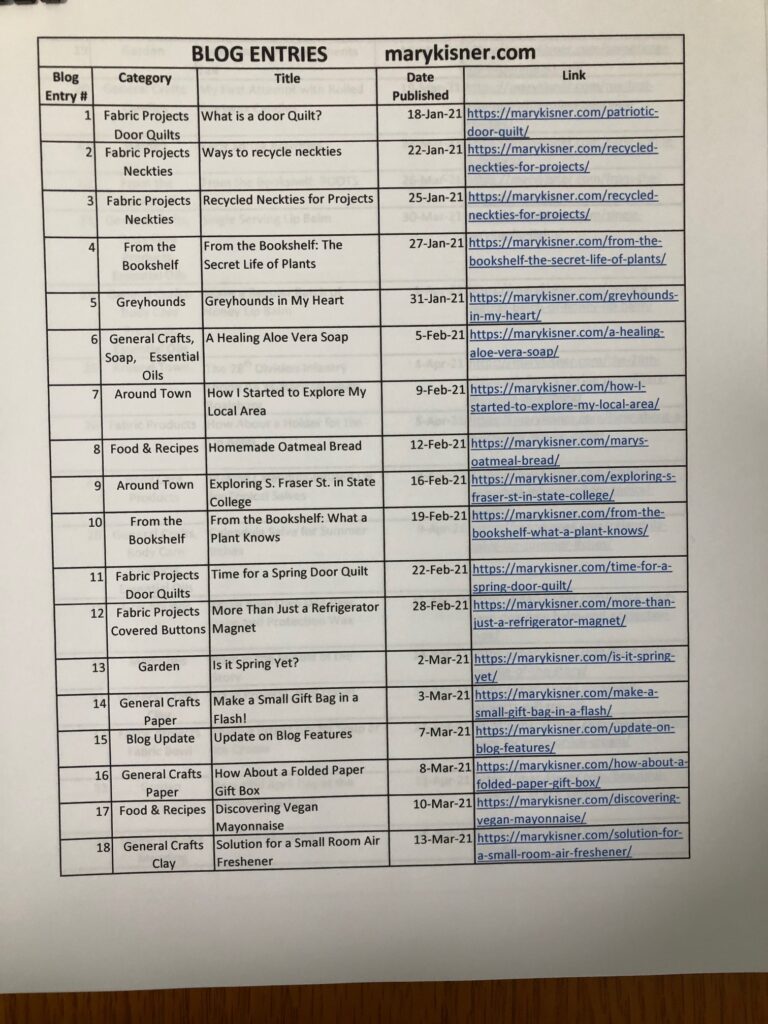 I'm aware that WordPress has another way to create an index to entries, but I've never figured out how to that. If I wanted to go back over each entry and create a list of key words or tags, I think the computer would create an index but now that I have 195 entries it seems like a formidable task to go back and do that! I created this PDF along the way for myself so I could easily find a specific article. Now, I'm discovering other folks want a copy too.
So while I'm trying join the 21st century in blogging, this is a lower tech way to index my articles.
I will provide the link to the PDF document below and if you would like to have it, just save it to your computer. After you scroll down the list, if you see something you are interested in, just go to the right-hand column and click on the hot link. If you have any problems, it might be a typing error on my part so let me know if one doesn't work for you. Just email me any problems at marykisner@comcast.net.
Here is the link to the PDF document:
https://marykisner.com/wp-content/uploads/2022/09/Blog-Entries-1_195-marykisner.pdf