This week I was determined to choose a new quilt block that I could paint on wood. I wanted something different and colorful for Autumn. I enjoyed painting my first two blocks and you can see them below. If you want to read how I made them, click on the link under each picture.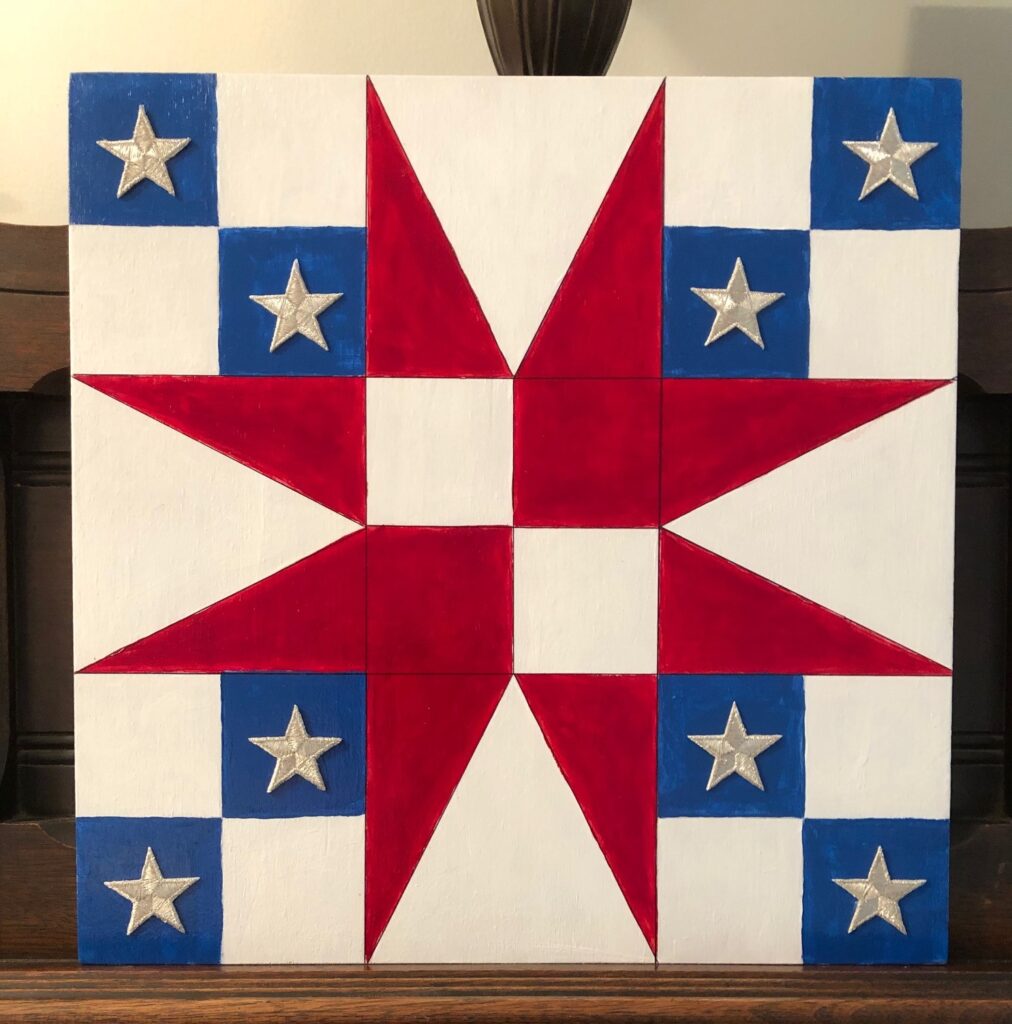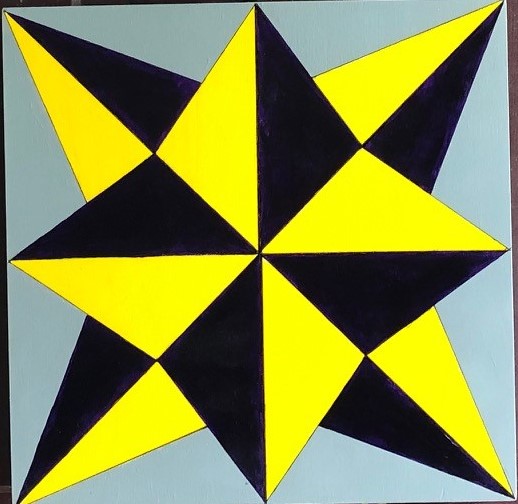 For the Autumn block I wanted something totally different. I pulled out my favorite book for ideas: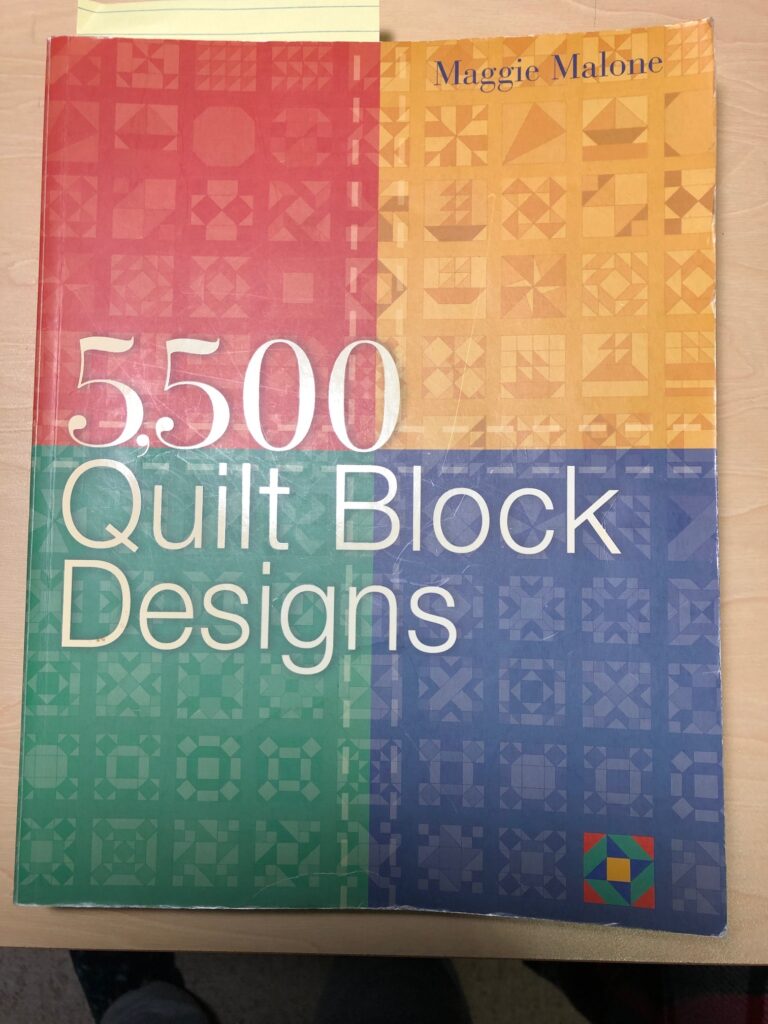 This book organizes quilt block designs by the grid they are based on: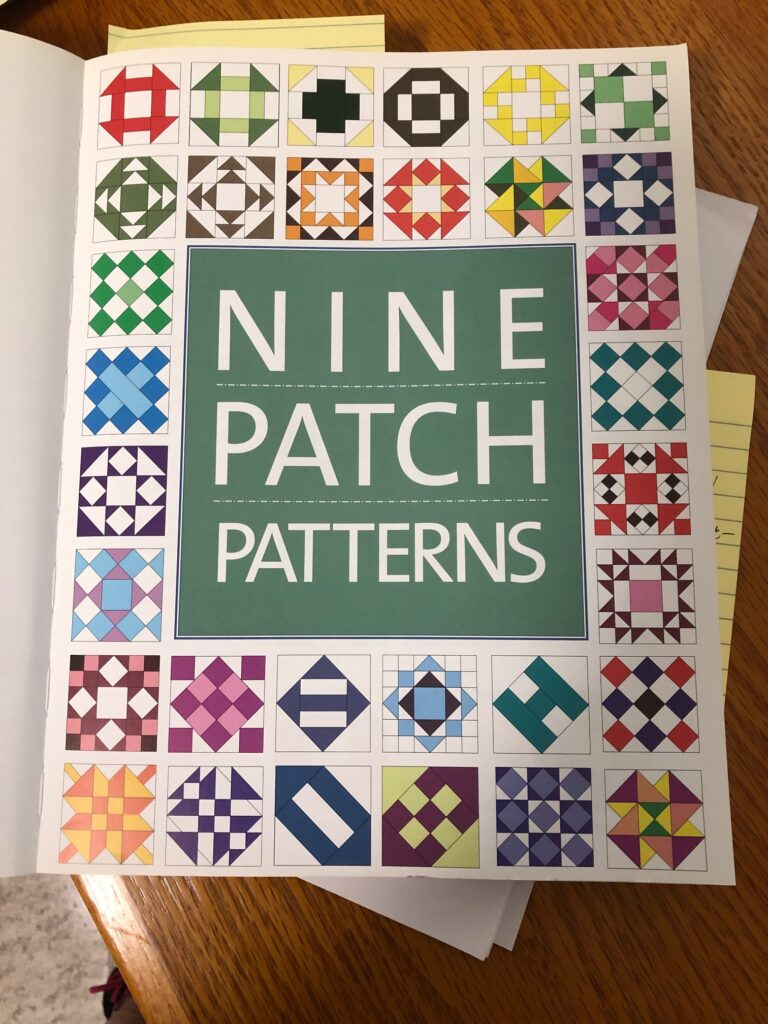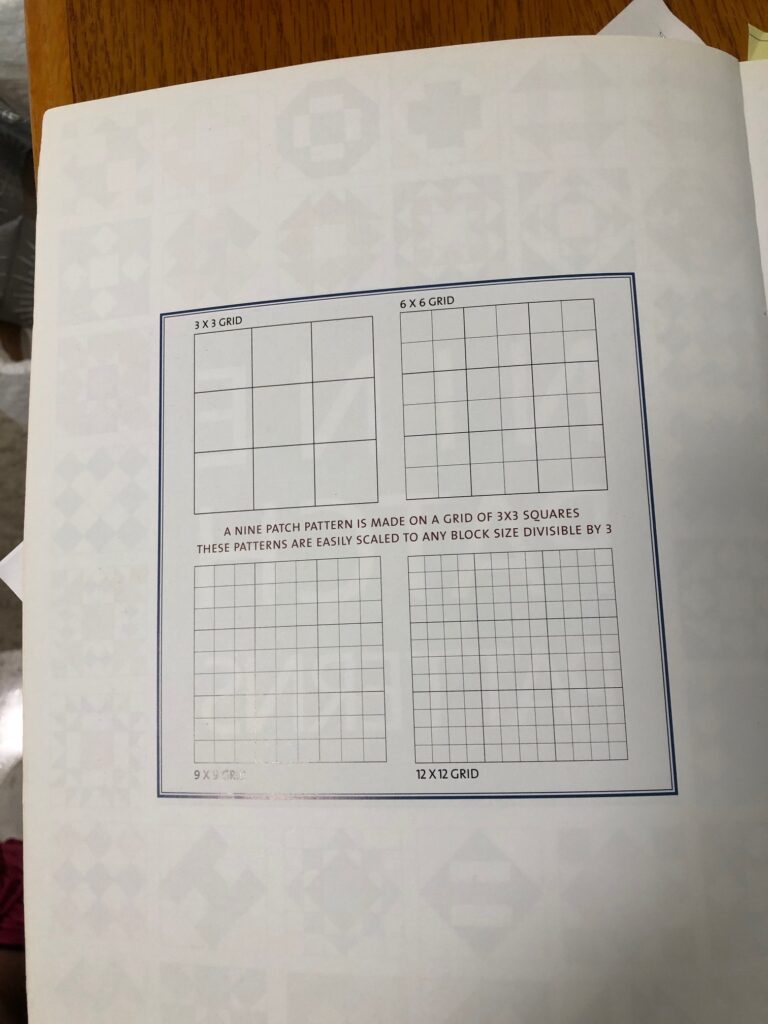 And followed by pages and pages and pages of sample blocks! Thank goodness there is an index, by names, of all the patterns. I usually start by just browsing through the book. So many choices!
I ended up choosing this block: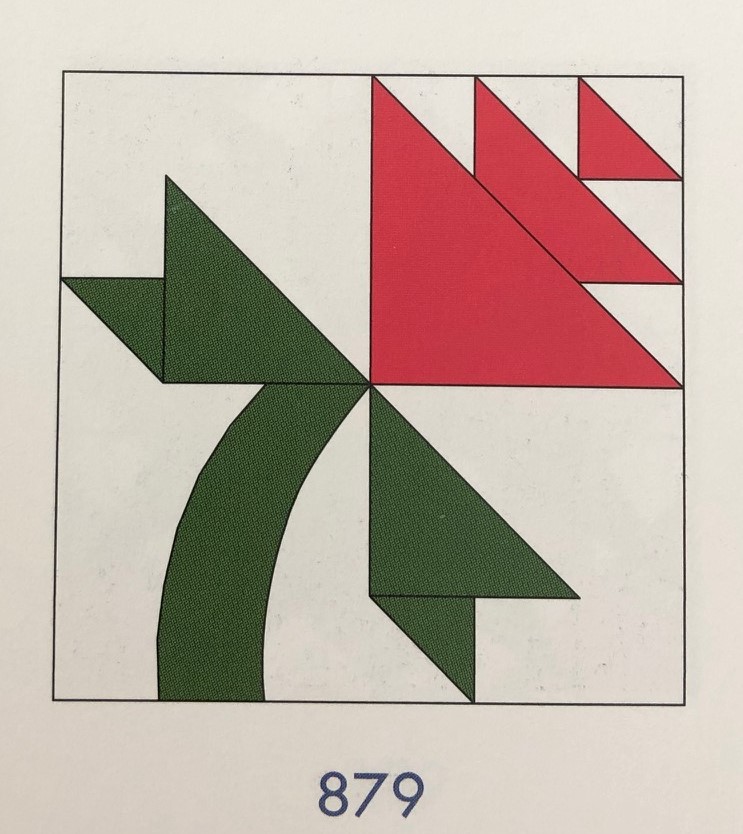 Next to the picture was a number and the name was in the list to the left.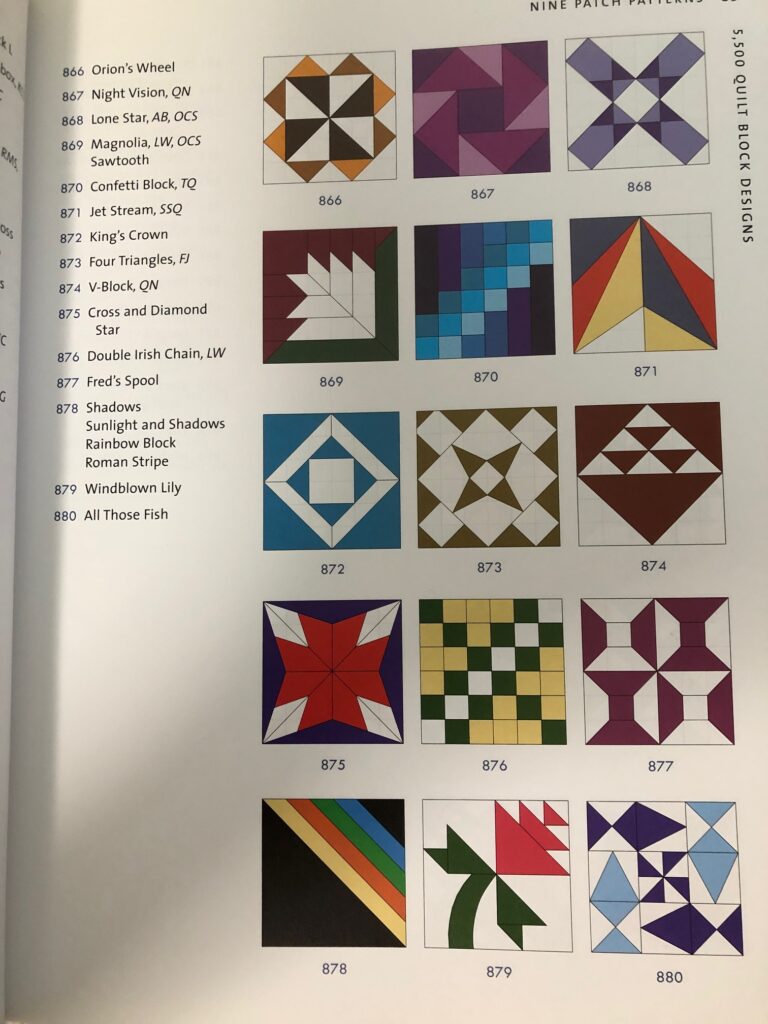 I really liked how different the block was and figured I could make the flower in orange, which would make me think of all the autumn flowers I see right now. I don't think it matters that it's called a "Lily"–I can call it anything I want!
Making the Sample Block
I like to start with a 3″ x 3″ tiny canvas. It helps me visualize the layout on a small scale. I don't worry about making mistakes or erasing pencil marks. When I make this sample, I can decide if I like the colors I've chosen. It's much easier to throw it away and start over if I need to.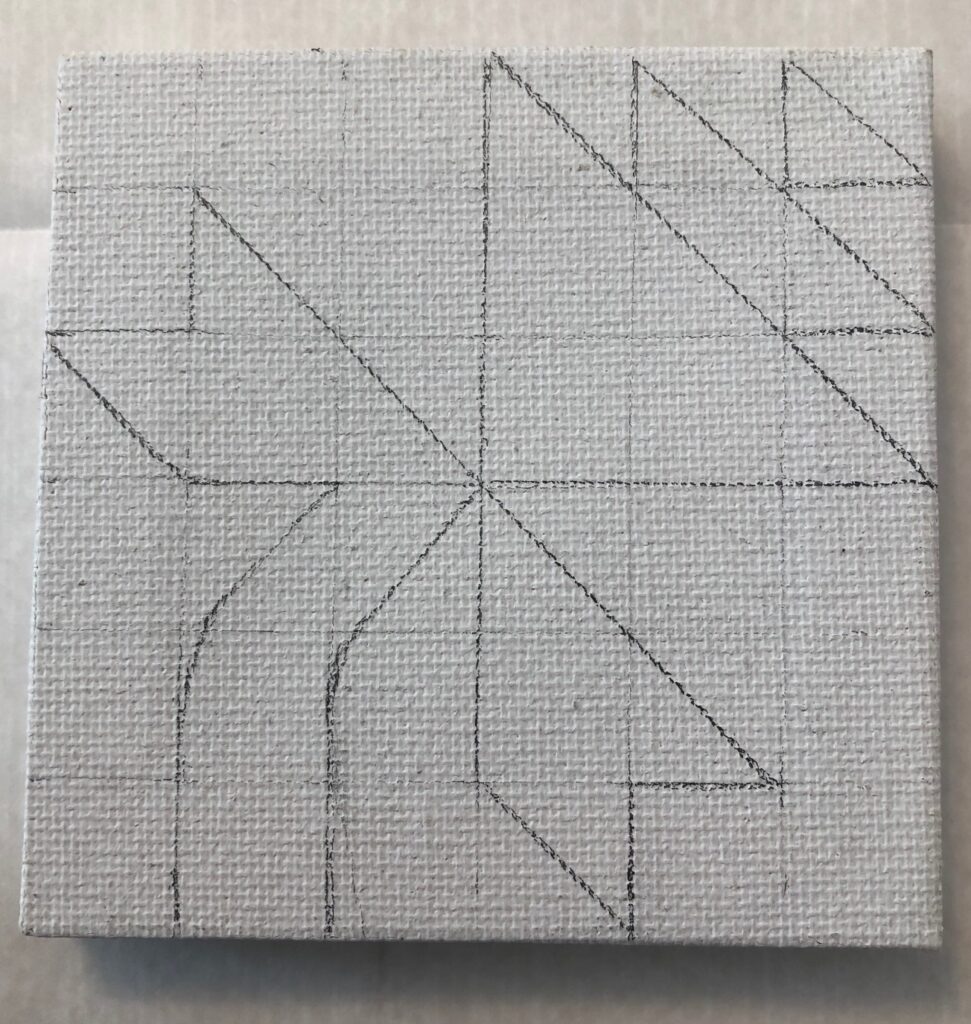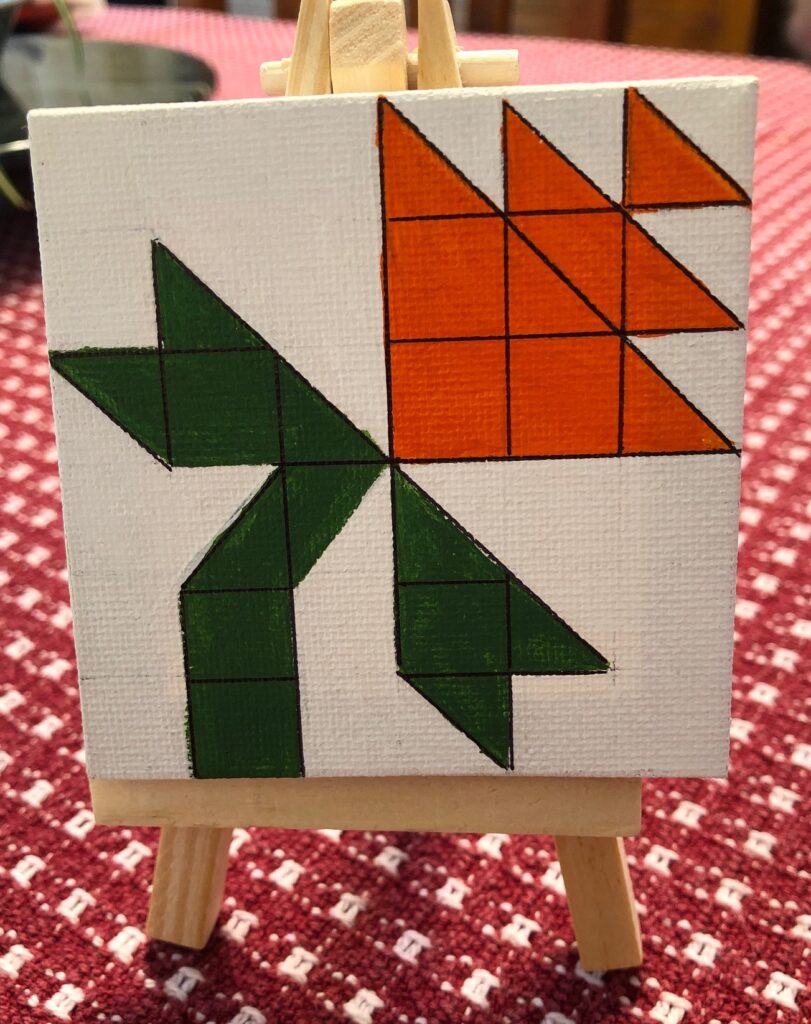 Making the Full-Size Block
Step 1: I pulled out the 12″ x 12″ piece of 3/8″ plywood that Bert had cut out for me and sketched out the pattern with a pencil.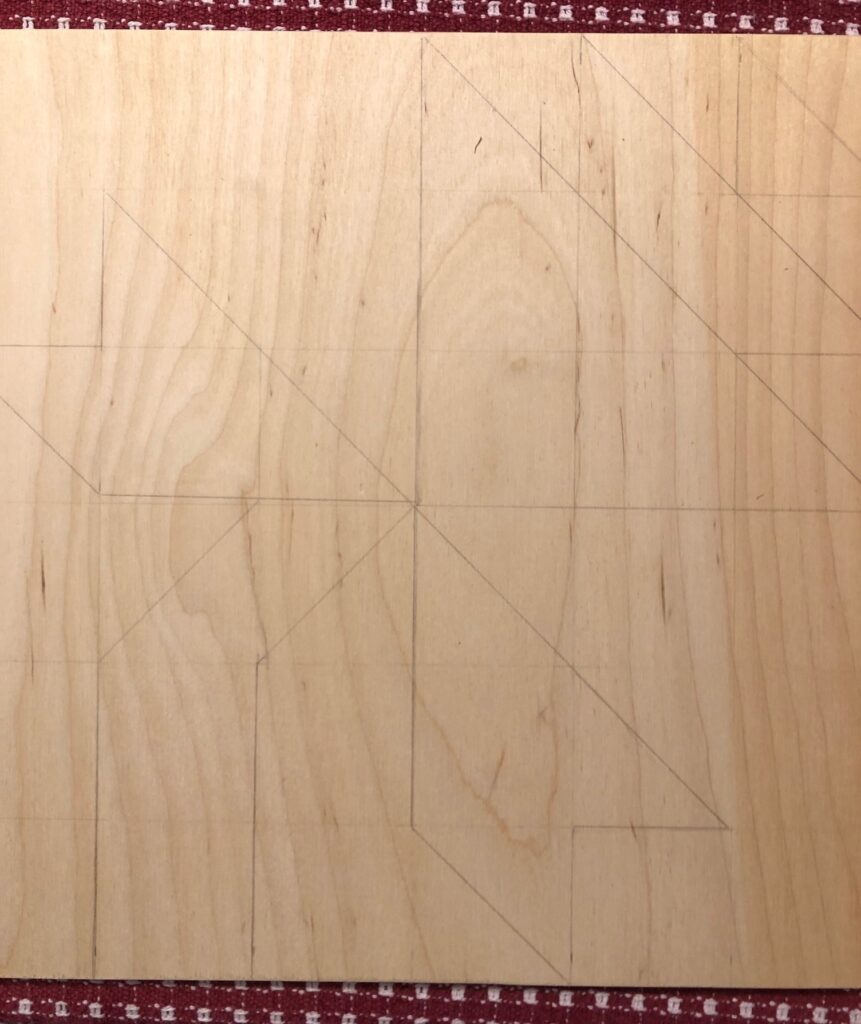 Step 2: I flipped the wood over and painted the back and edges white just to protect the wood from the weather.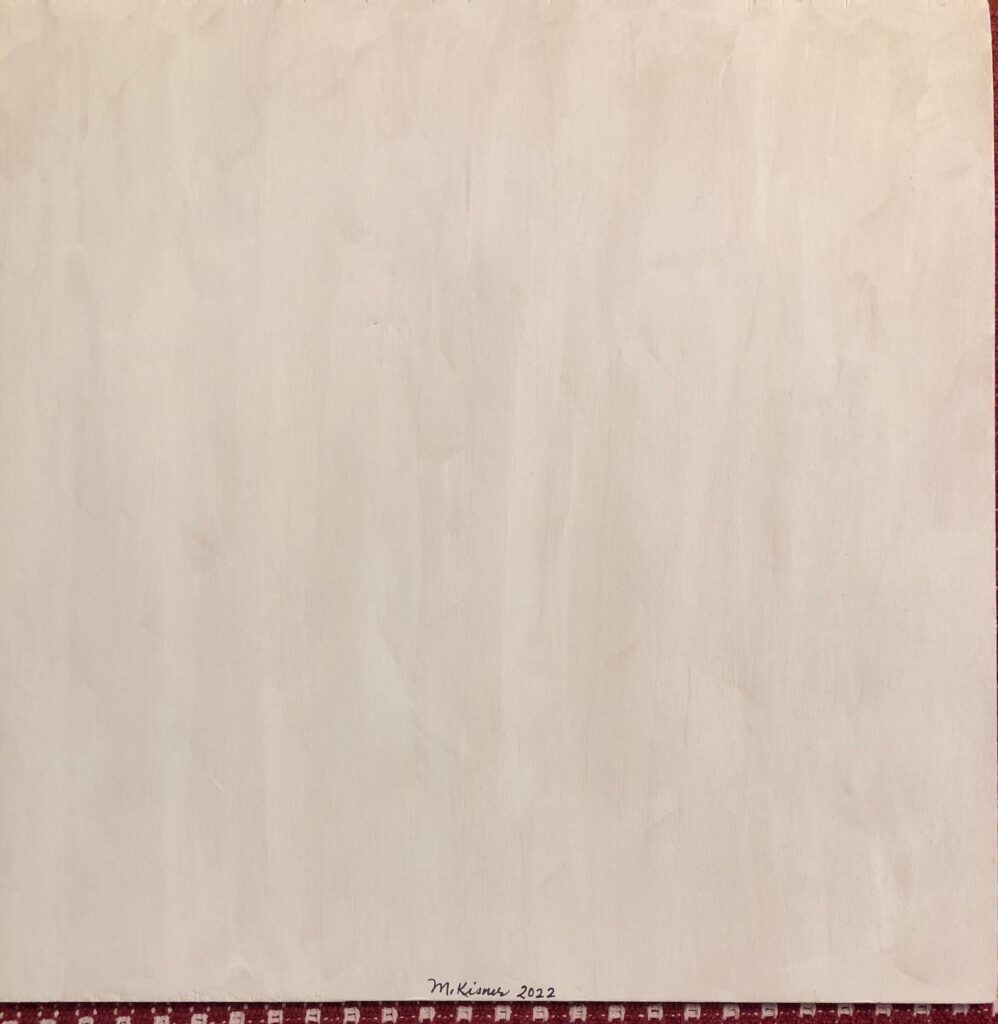 Step 3: I painted the first coat of orange and green. I can still see the internal lines so a second coat is necessary.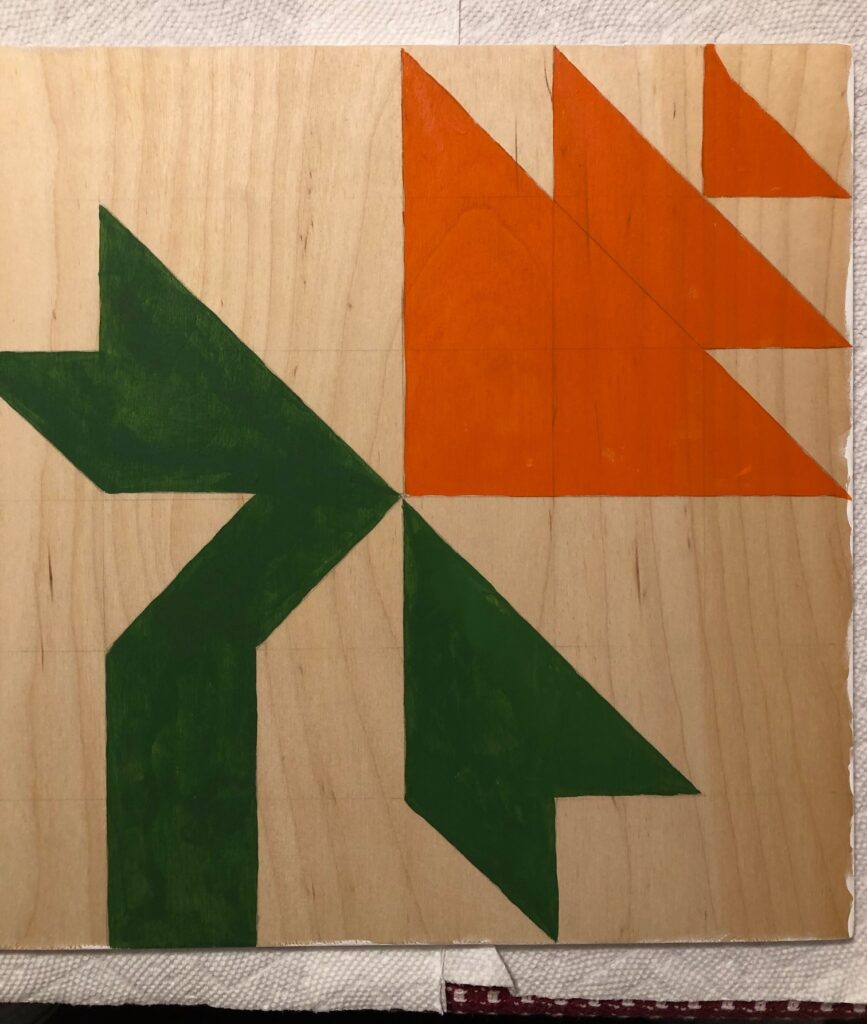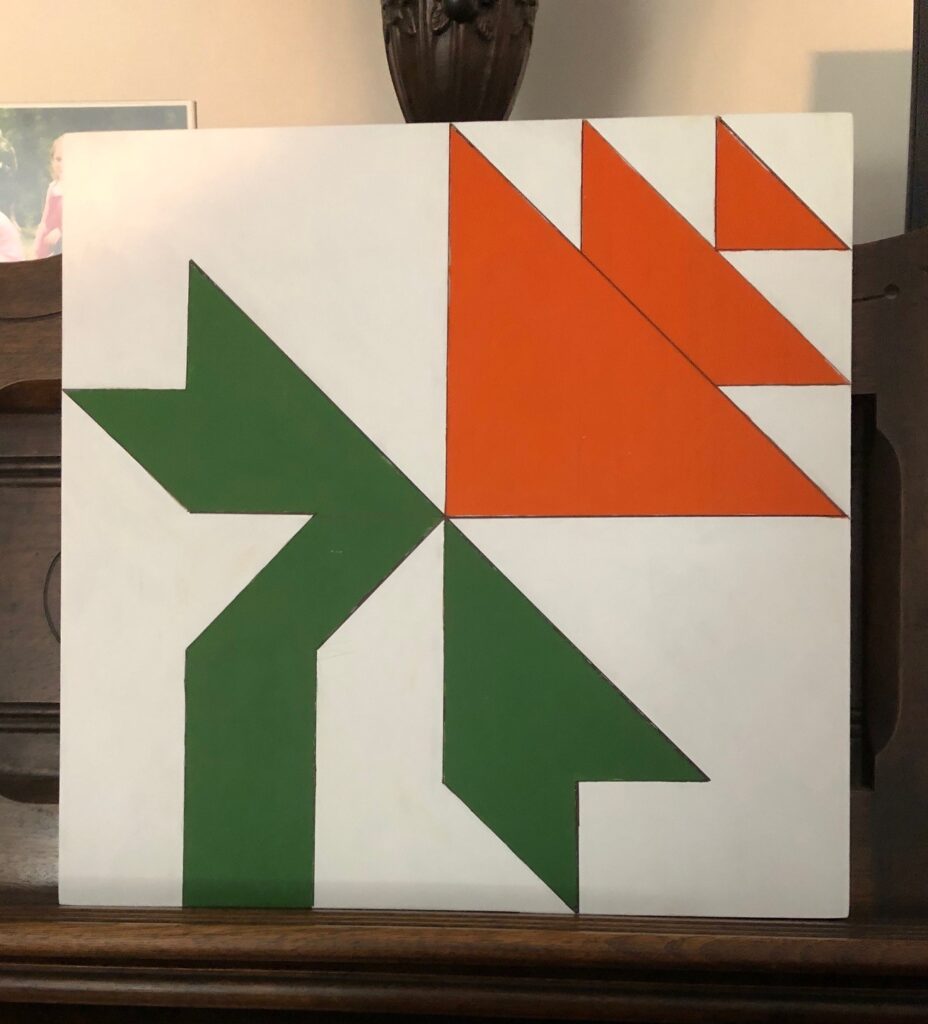 Final Step: I will spray both sides of the block with a clear acrylic spray so it can handle the weather on the front door. Finally, Bert will attach magnets to the back so it will stick to the front door! Yea!
I think this block will be cheerful this fall and will show through the screen door well. Don't be afraid to experiment!
Please comment or email me directly at marykisner@comcast.net.