I was really in the mood for something different for breakfast today. We haven't had cereal around for a long time but today I wanted to put my frozen blueberries on a bowl of granola. Soooo…guess it's time to make some!
I found a pretty simple recipe online and gathered ingredients. The original recipe calls this "Healthy Granola" but I decided to call it Honey Nut Granola. The link to the original is here: https://cookieandkate.com/healthy-granola-recipe/
Here are the ingredients: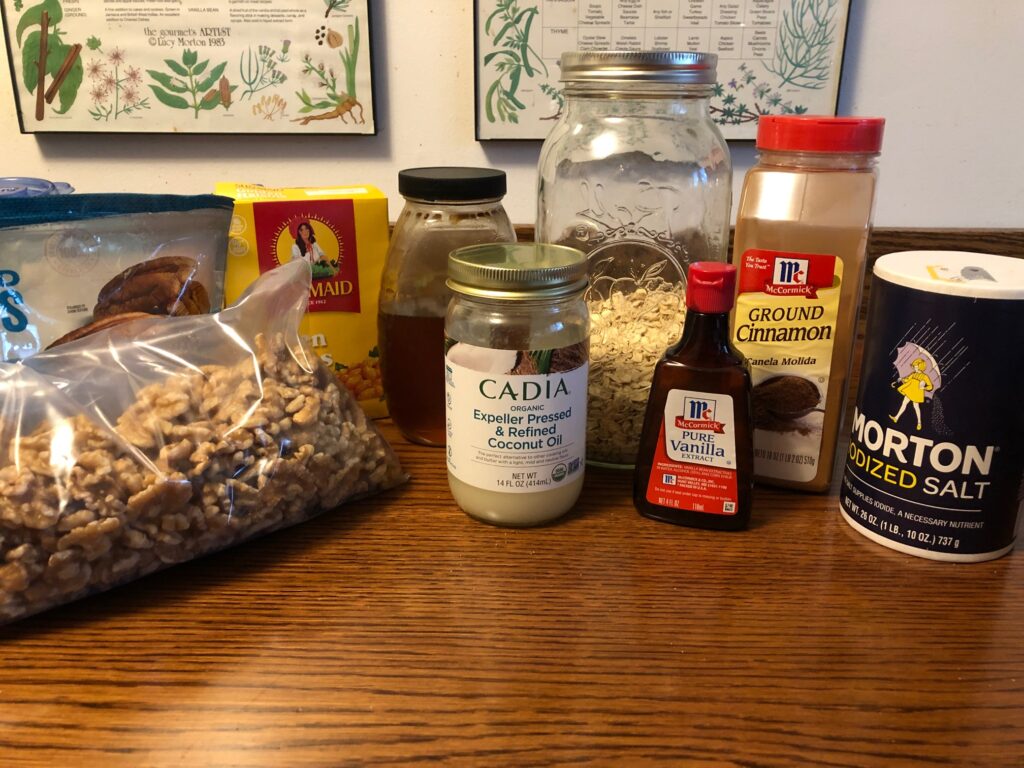 And here is the recipe: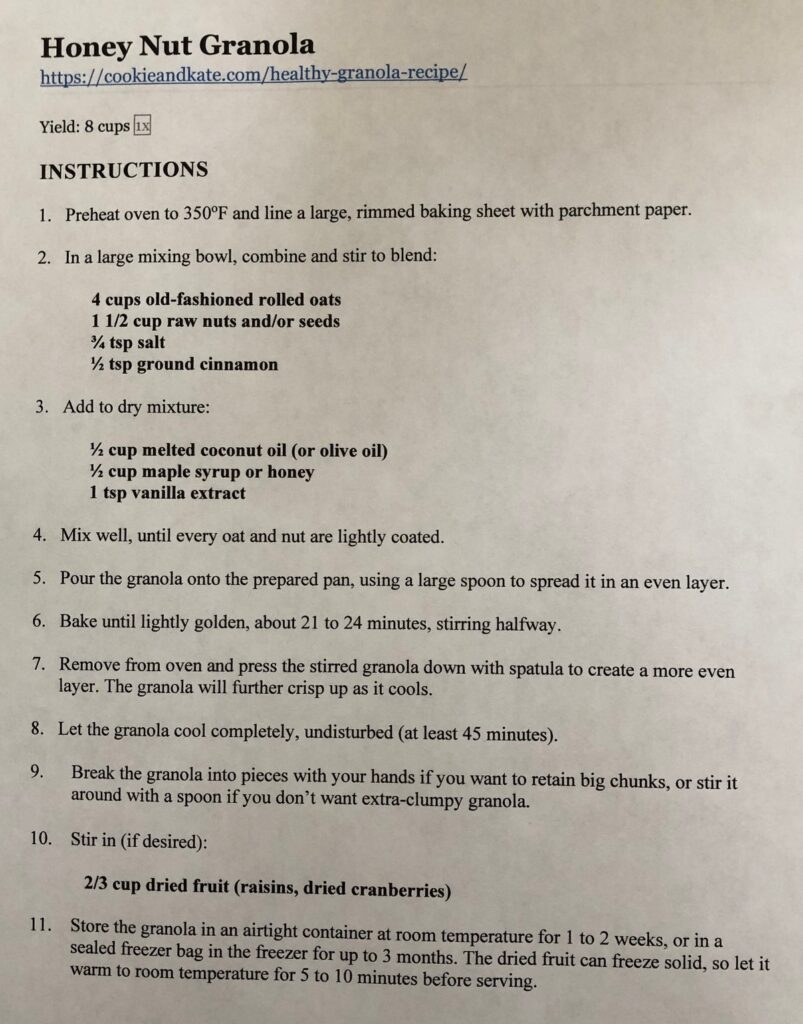 Making Granola
Step 1: I prepped a 9″ x 13″ cake pan with parchment paper and preheated the oven to 350 degrees.
Step 2: I measured out the dry ingredients and put them into a large bowl. (I did chop the nuts into smaller pieces.)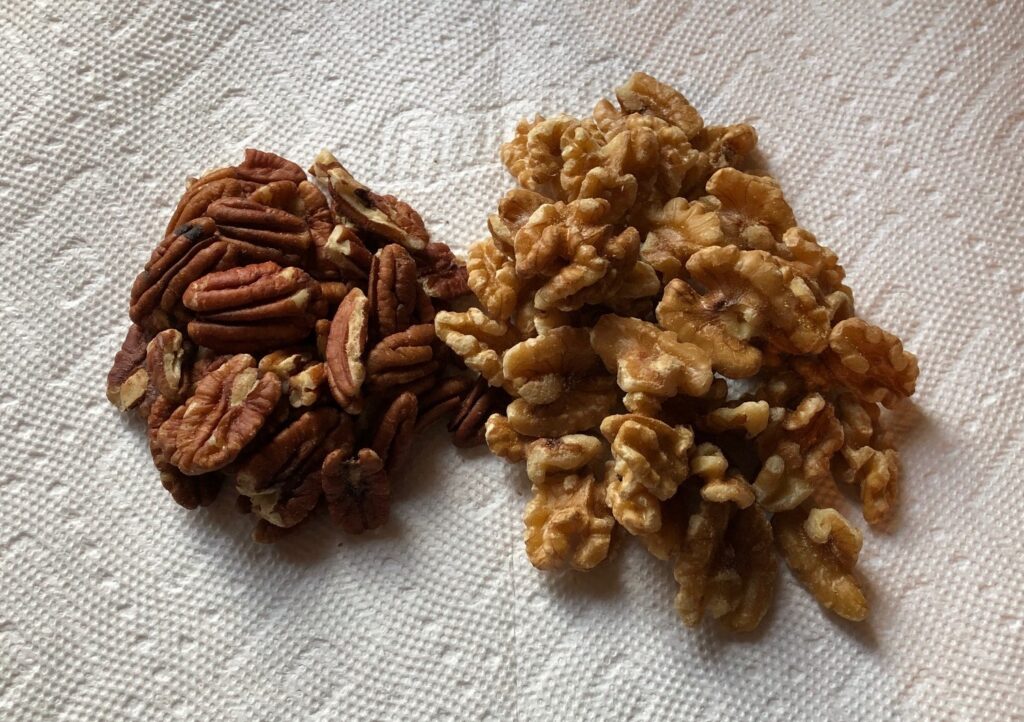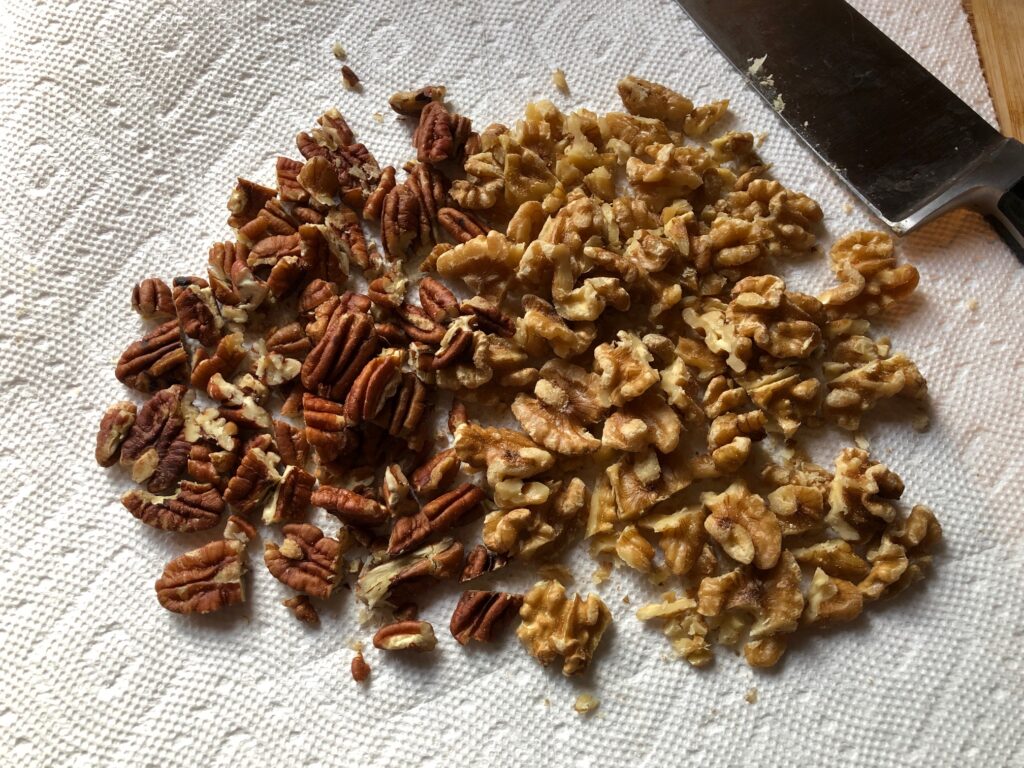 Step 3: Mixed up the wet ingredients in a small bowl before adding them to the dry ingredients: coconut oil, maple syrup and honey (I used 1/4 cup each), and vanilla extract.
Step 4: Mixed up the granola to lightly coat "every oat and nut."
Step 5: Poured the granola mixture into the prepared pan. I used a spatula to press the granola into the corners.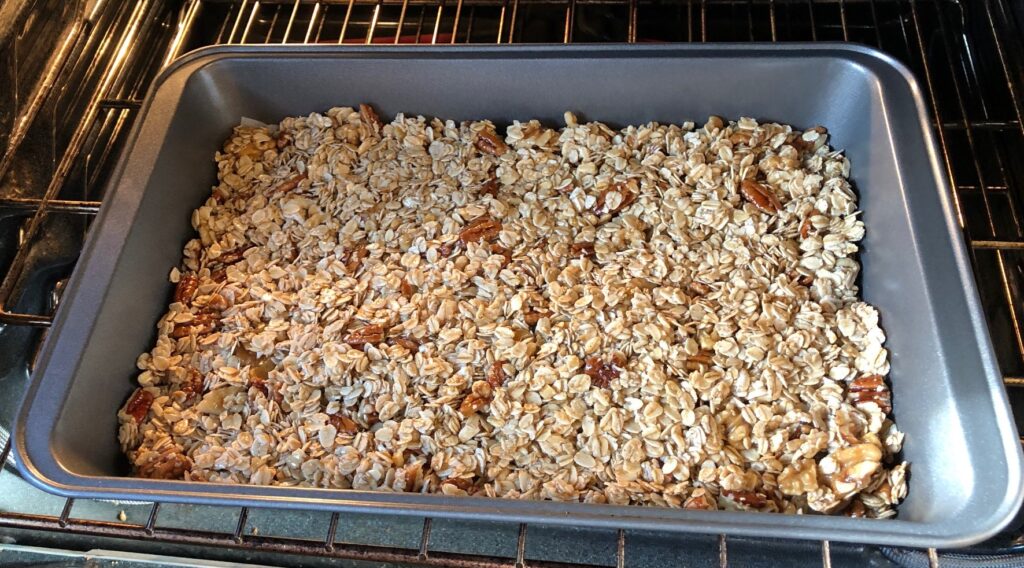 Step 6: Baked granola in 350-degree oven for about 24 minutes. (I stirred it halfway and pressed it back down in the pan with the spatula).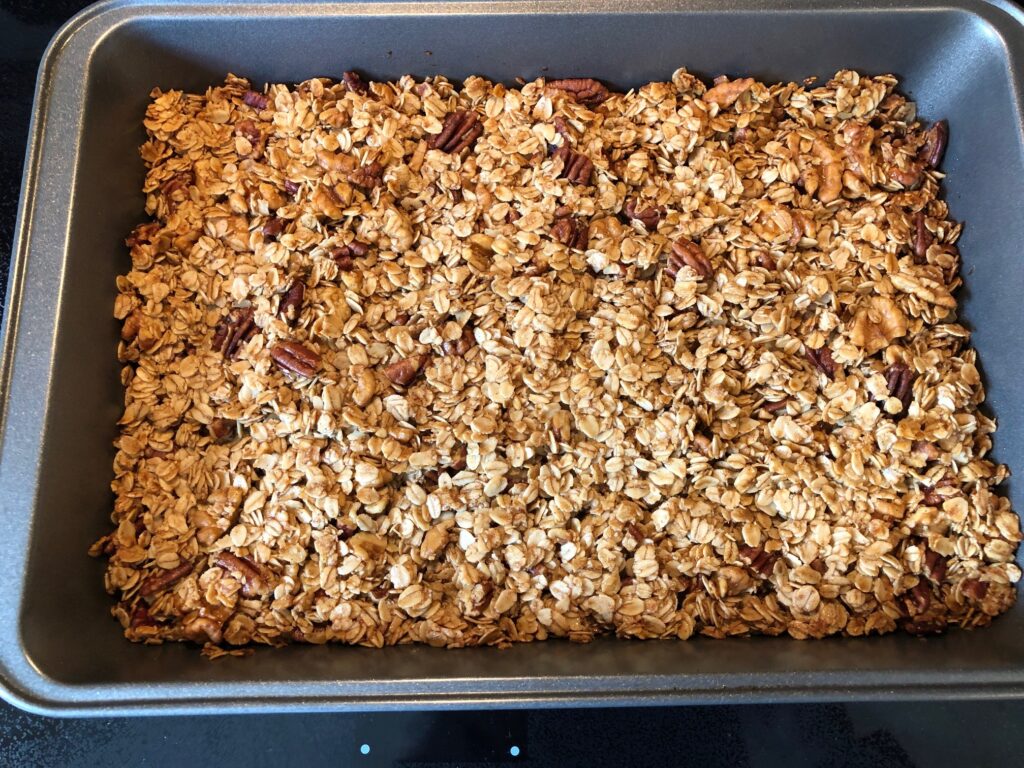 Steps 7 & 8: Remove the pan from the oven and let it sit to cool completely (at least 45 minutes).
Step 9: I broke the granola into big pieces with my hands and put it all into a large bowl.
Step 10: I stirred in 2/3 cup of golden raisins and let it cool some more.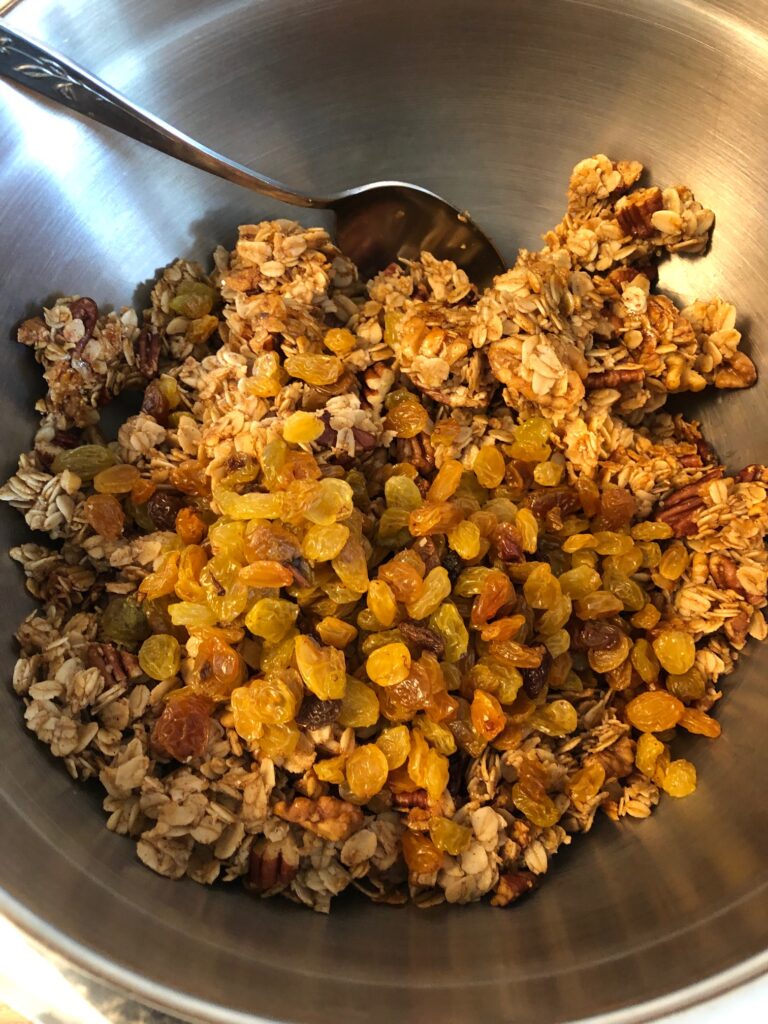 Step 11: I dumped the granola into a gallon ZipLock bag and put it in the freezer.
This recipe is supposed to make 16 – 1/2 cup servings. We'll see!
Tomorrow's granola breakfast should be delicious with a helping of frozen blueberries on top! Try it yourself! Enjoy!
Please comment or email me directly at marykisner@comcast.net.