For as long as I've known Bert (58 years to be exact!) even before we were married, he has made chocolate chip cookies. He started baking with his Mother using the recipe for Toll House Cookies on the back of the chocolate chips bag. He would usually end the baking with one very large cookie the size of a pizza pan! Over the years, the number of ingredients has expanded along with the actual volume of cookies. At the beginning the cookies were just for family. Now, he mails 10-12 boxes around the country to family and friends that have moved away. Of course, some local friends and family benefit from his obsession with chocolate chip cookies too. I get to benefit with how wonderful the kitchen smells while he's baking! (With my allergies to eggs and dairy I haven't tasted them for several years!)
When he first started baking, he mixed everything by hand with a very large wooden spoon. Here it is next to a regular wooden spoon and silverware.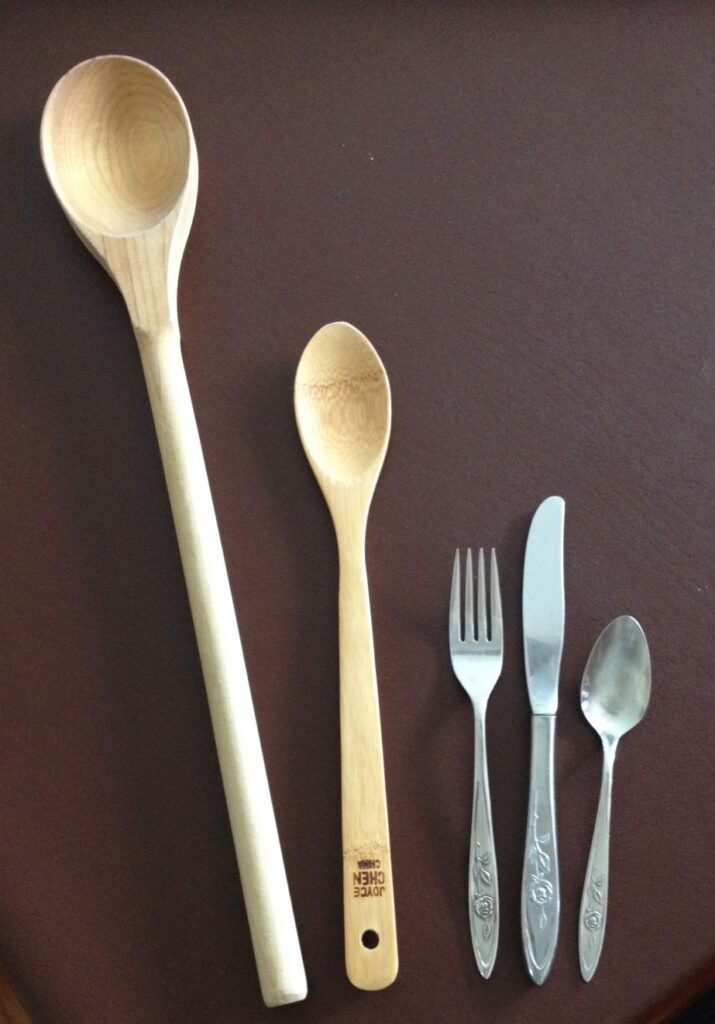 Several years ago, he invested in a large commercial mixer that makes the job much easier.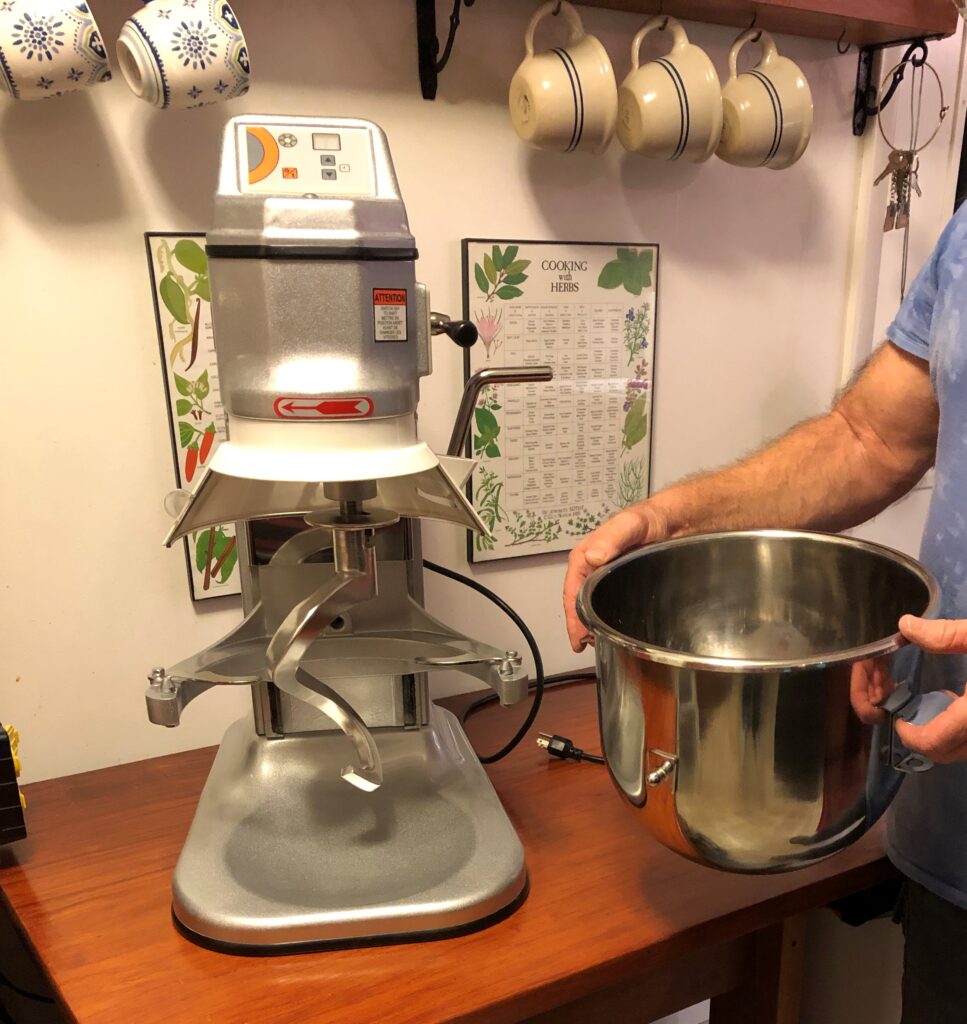 He mixes up all the dough in one day and stores it in the garage in giant stock pots and bowls.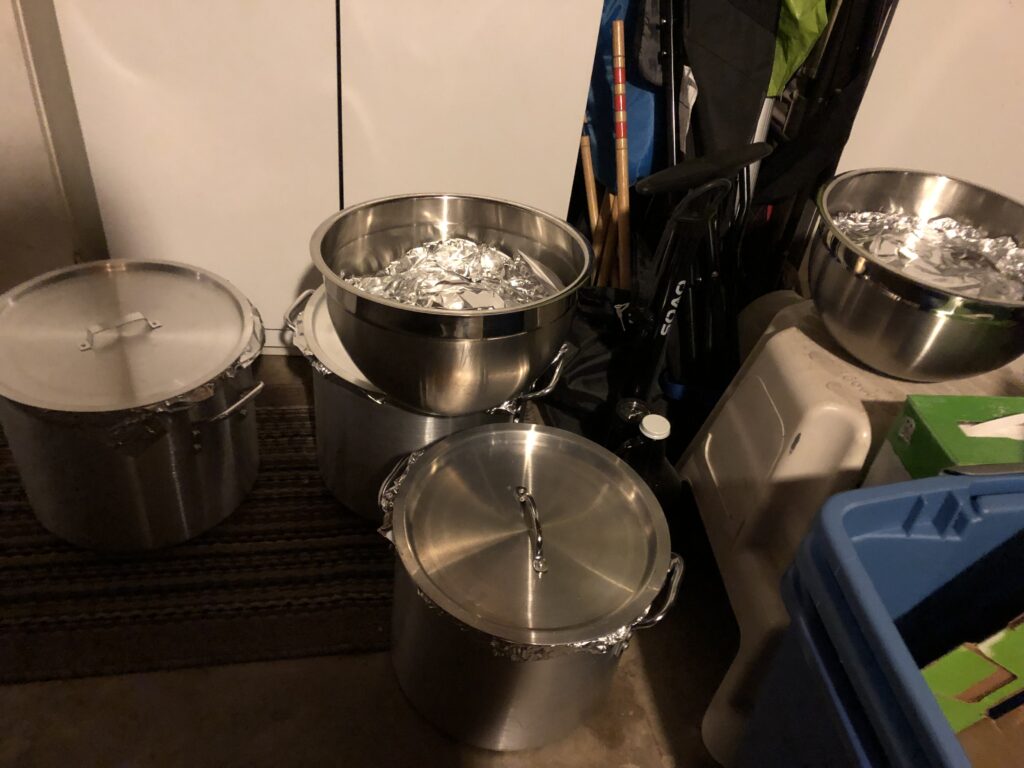 His recipe is impressive and the ingredient list is no longer being tweaked. This year he was unable to get Soft-as-Silk cake flour, so he got a different brand. He noticed the difference!
Here is the recipe. I think he made 10 batches in one day! Crazy, I know!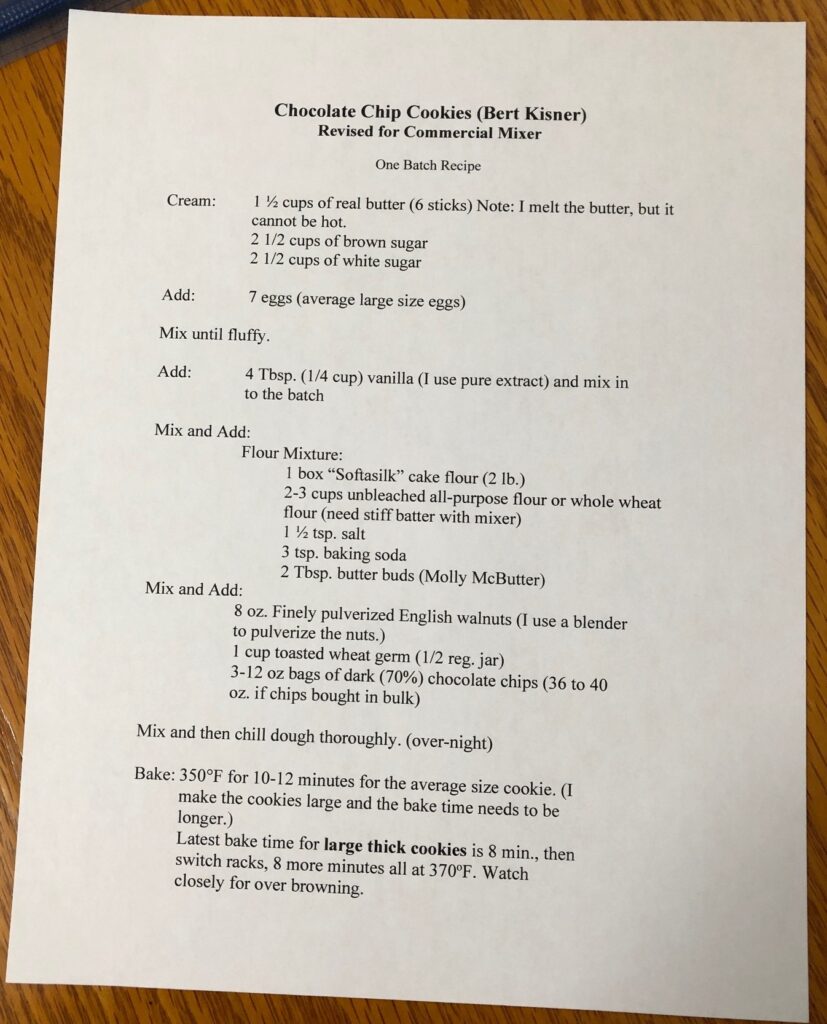 I just found his tally from 2014 that figured out the total ingredients in pounds. He said this year he made about 170 pounds of dough, which will make about 120-130 dozen large cookies!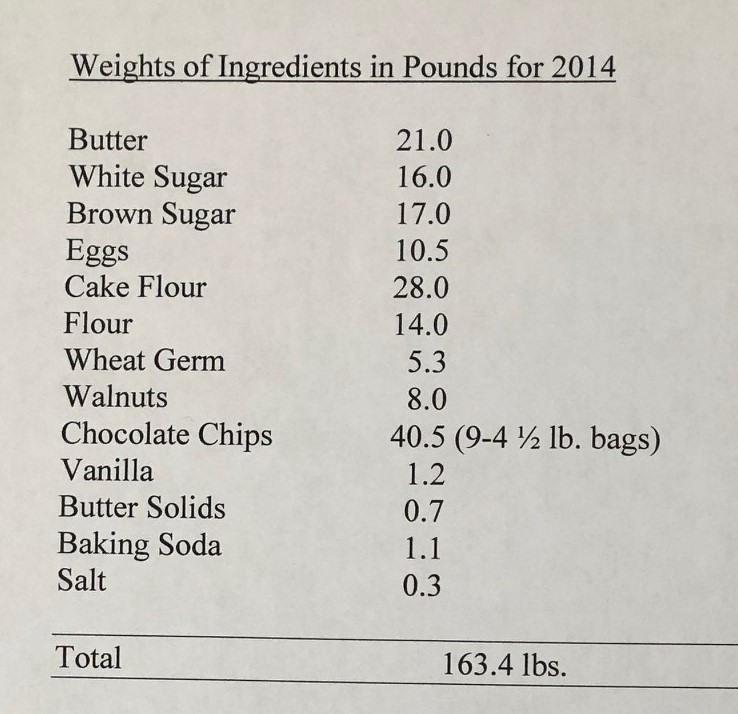 And so the marathon begins: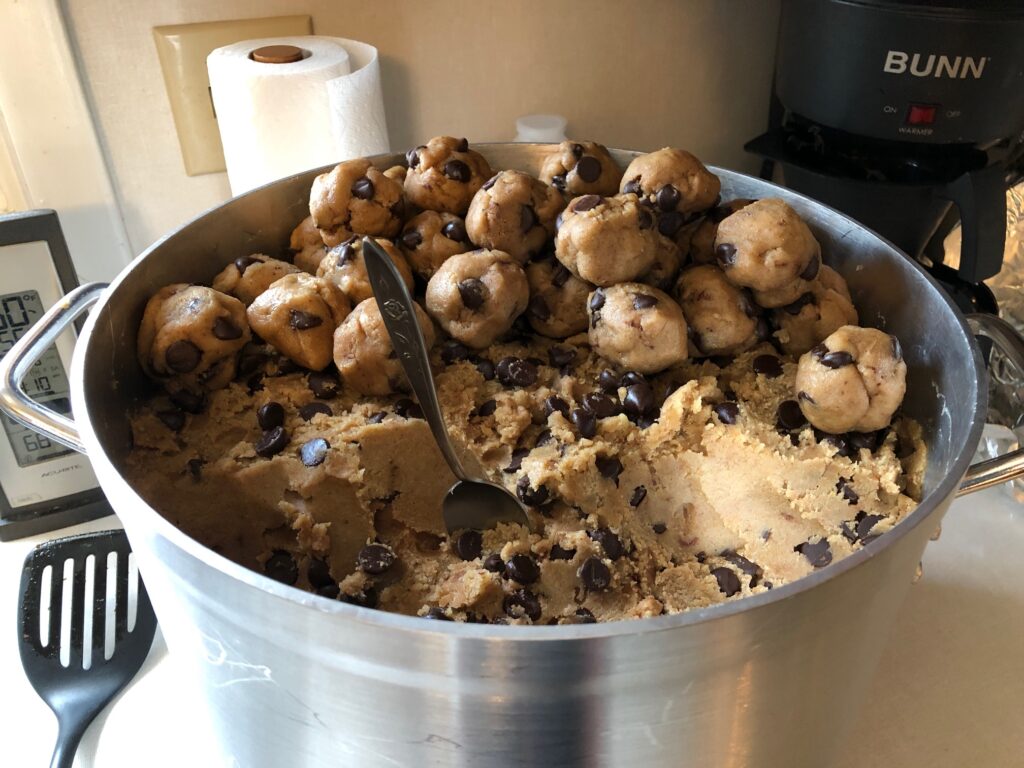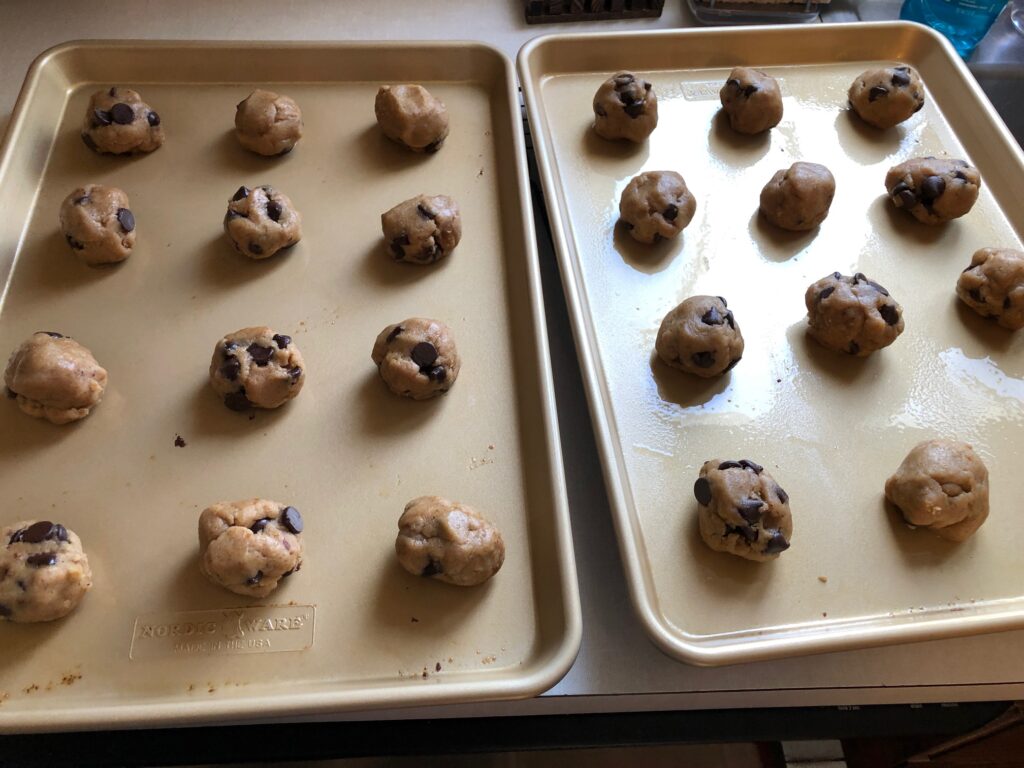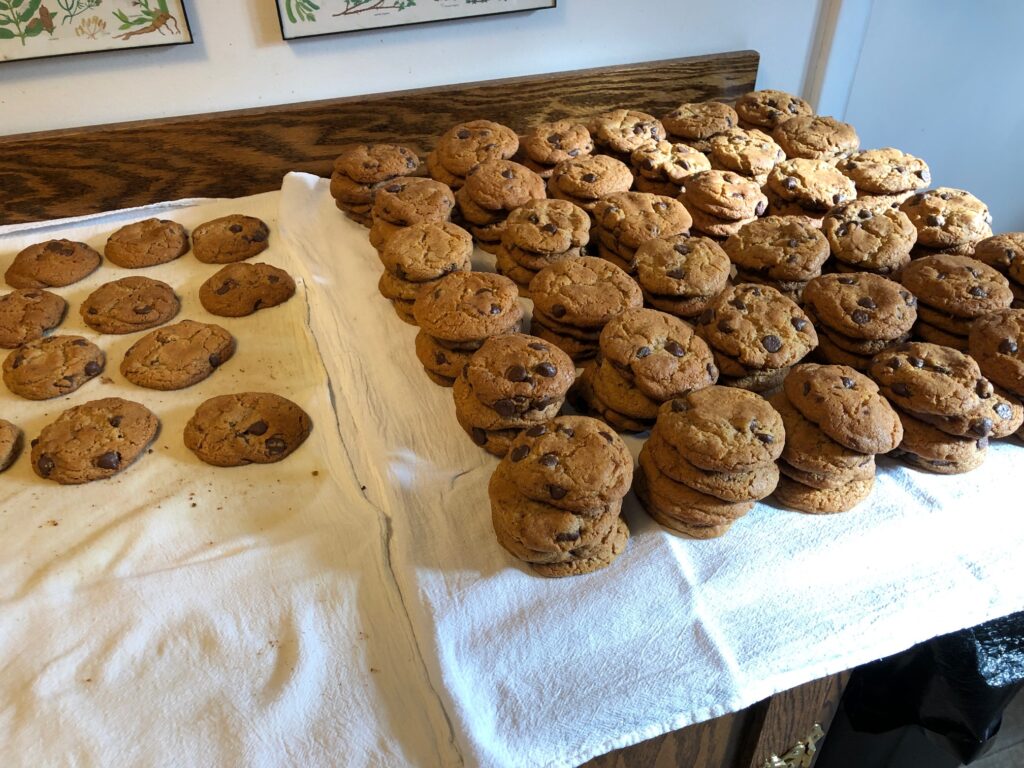 So, the question is…do I bother making cookies at Christmas? Absolutely not! I may, however, make a batch of oatmeal bread in the big mixer when it's sitting right here in my kitchen!
Please comment or email me directly at marykisner@comcast.net.