One of the first blog posts I wrote (February 12, 2021) was about my homemade oatmeal bread and sticky buns. It is still there in the archive, but for some reason even I can't make the link work. That means if I want to reference it in another article it can't be found! Very frustrating.
So, today I'm going to repost the story. This is my go-to recipe when I want a good sandwich bread and it freezes well. Of course, my big batch makes at least 6 loaves of bread, which is beyond the scope of my standard mixer. When I also want to make some sticky buns, a big batch is essential. So, it's time to bring out the BIG mixer!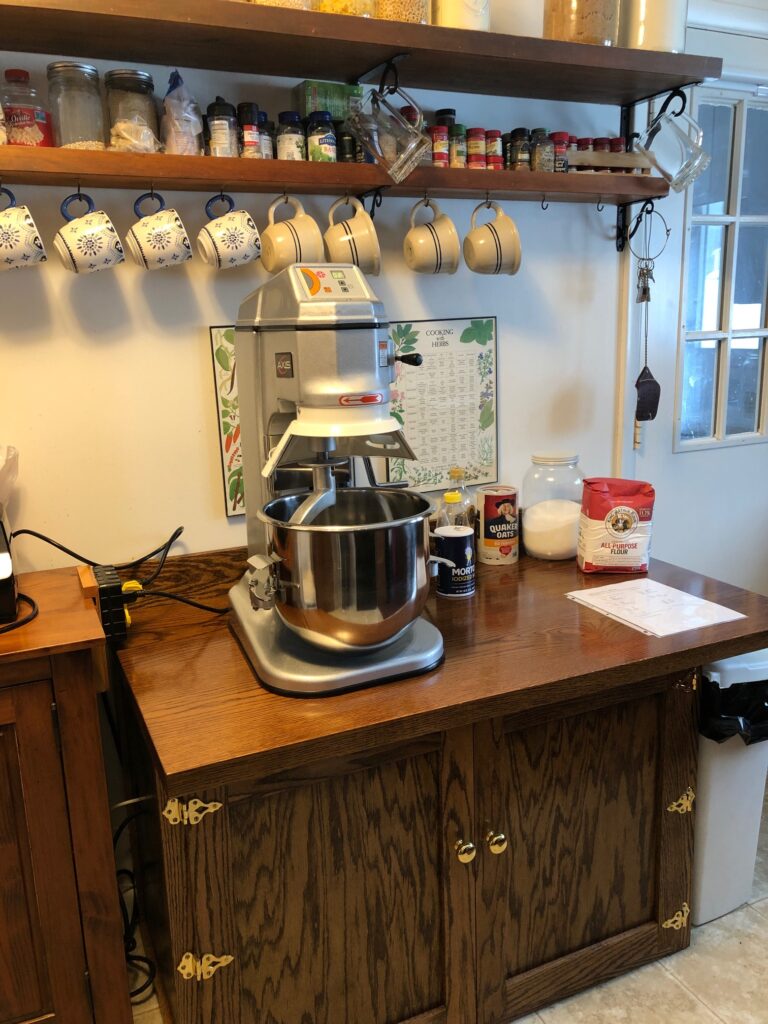 Many of you know that each Christmas Bert bakes hundreds of chocolate chip cookies for gifts (this year it was about 140 dozen!); and, if you stop by as they are coming out of the oven you might even get to try a few. Bert has been doing this marathon baking since before we got married…so over 50 years! For many of those years he did it all by hand with a giant wooden spoon, and lots of muscle!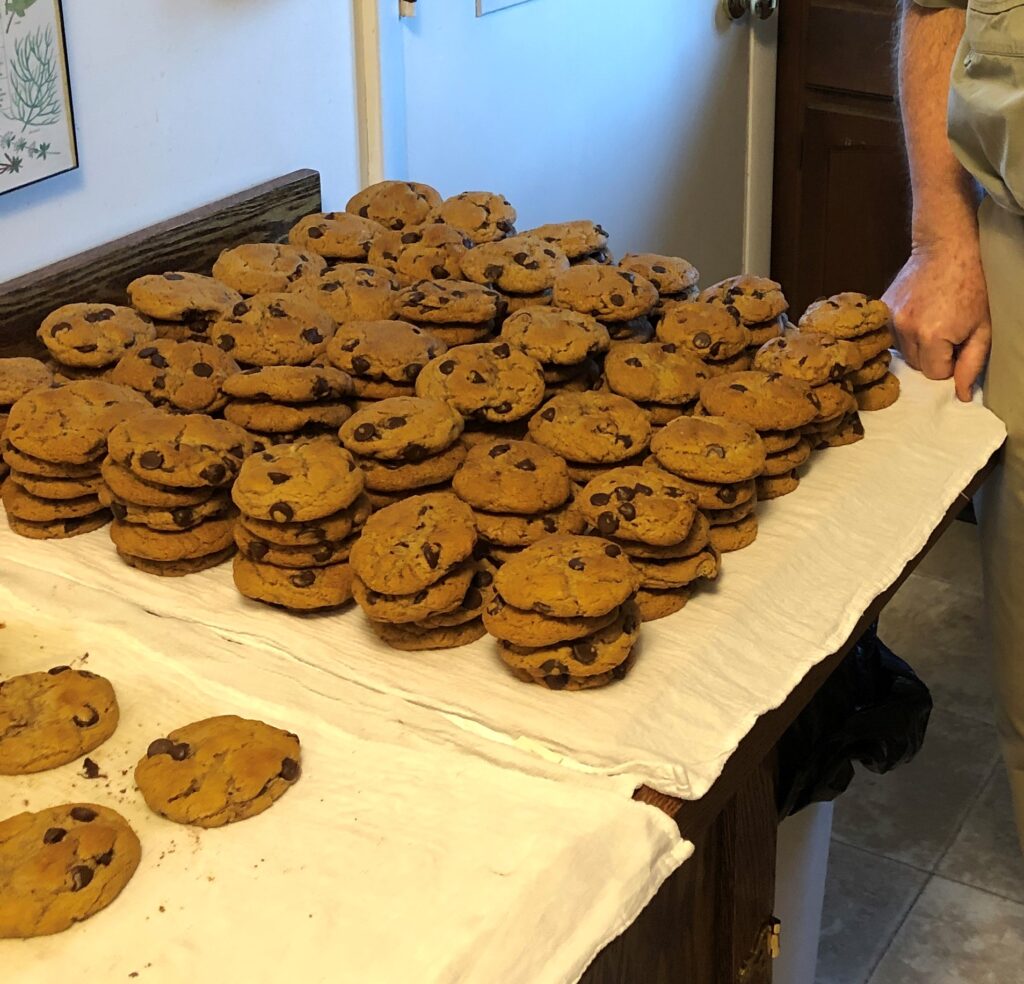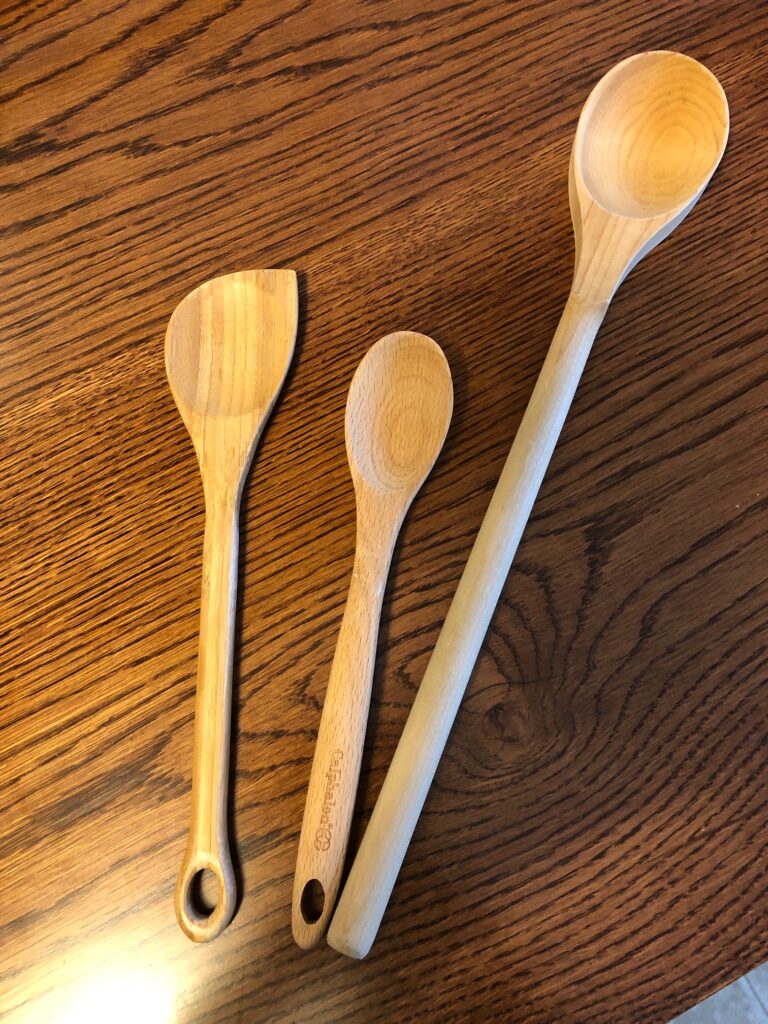 Several years ago he finally decided to invest in this huge commercial mixer that he moves into the kitchen when it's time to bake those cookies. Luckily, I get to use the mixer when I'm making a big batch of bread. Most of the time I mix bread in my KitchenAid mixer (I think it's a 7 qt. bowl). The big mixer has a 12 qt. bowl. It is so slick to mix up a big batch of bread.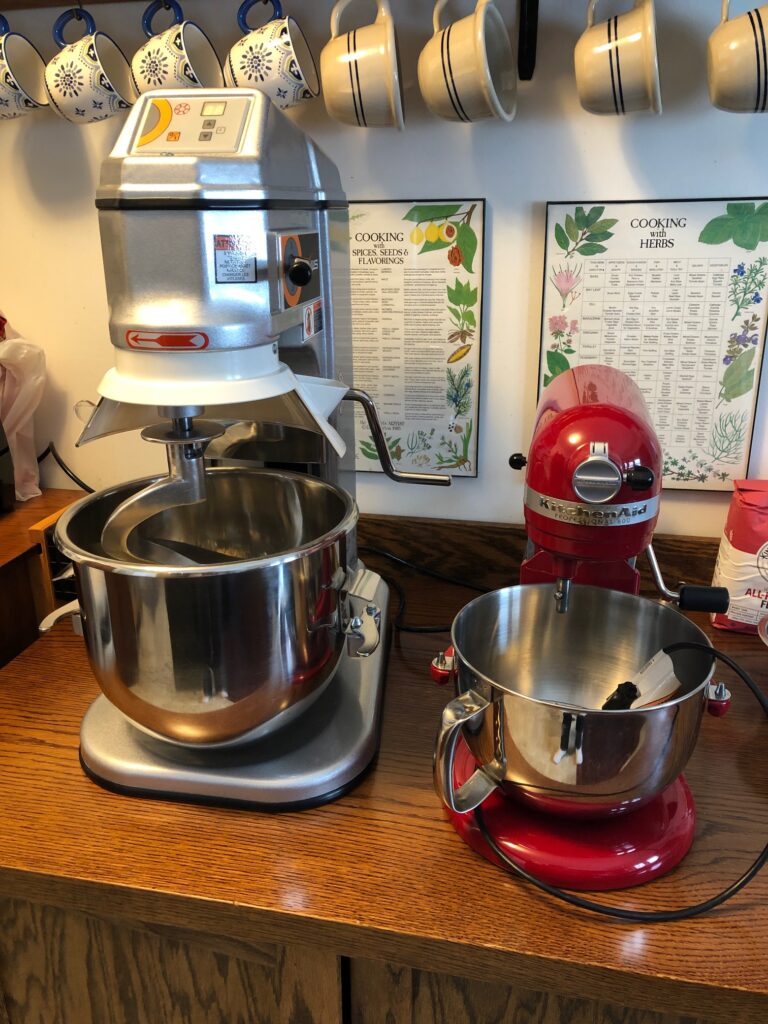 I usually use my Oatmeal Bread recipe. We like it and it feels more nutritious with the oatmeal in it. Since I cannot have eggs or dairy, by baking my own bread I have control over the ingredients. You can use any bread recipe you like to make sticky buns…probably even frozen commercial dough!
Here is my recipe. Not a lot of detailed instructions about mixing up bread, but it's what I use. If you don't know how to bake bread at all, there are many cookbooks (like Joy of Cooking) and YouTube videos that will walk you through the process.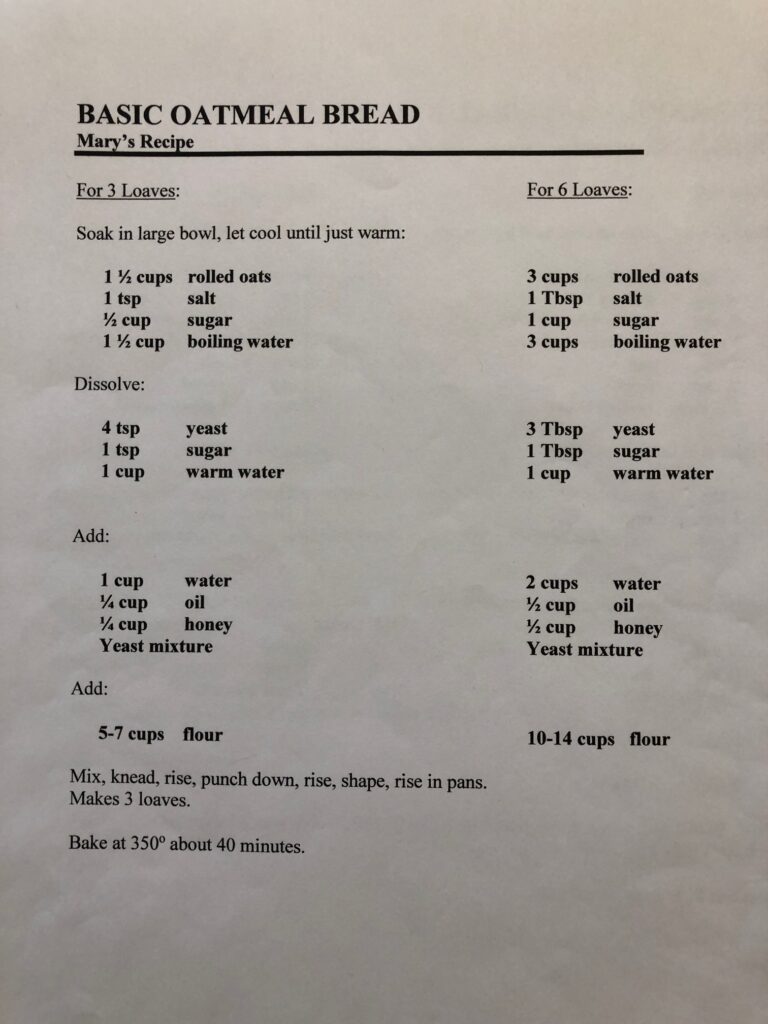 Here are the basic ingredients: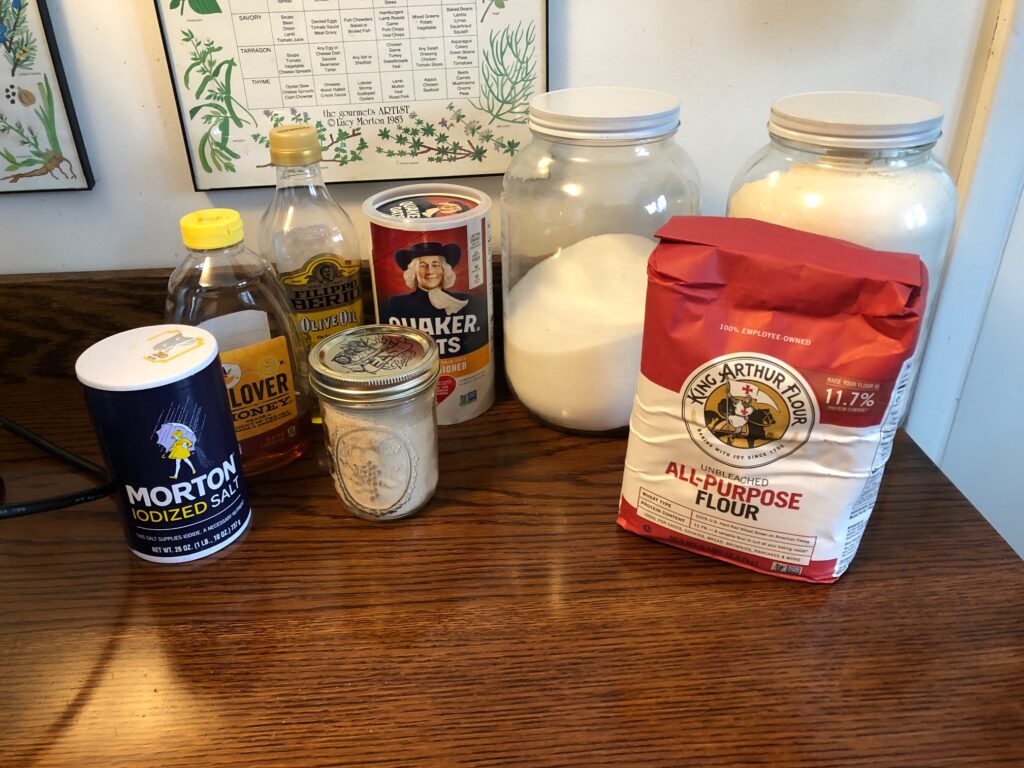 I use a loose dry yeast and measure it out with measuring spoons. If you want to use packaged yeast, each package is a little less that a tablespoon of yeast. I keep my yeast in the refrigerator in a glass canning jar, while the extra is kept in the freezer. Here are two example packages of the yeast I buy: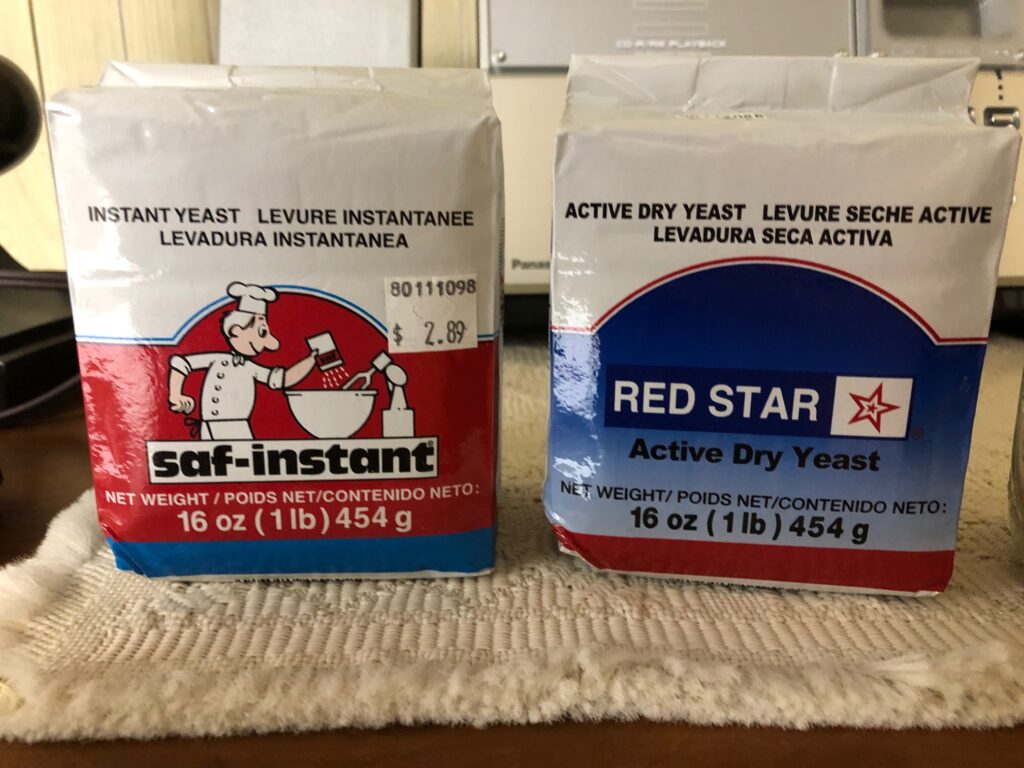 Mixing up the Dough
Step 1:
First, I put the rolled oats, sugar and salt into the mixer bowl. Then I pour the boiling water on them, stir them around and let sit for about 10 minutes to cool.
Step 2:
After 10 minutes or so, I use a small bowl to start the yeast…yeast plus 1 cup of warm water and a tablespoon of sugar. Let it sit until dissolved and bubbly (about 5 minutes).
Step 3:
Add cool or room temperature water to the mixer bowl, depending on whether the oatmeal mixture is still pretty hot.
Add oil to the mixer bowl. Using the same measuring cup (now greased with oil) measure out the honey…no sticking!
Step 4:
Begin adding flour about 2 cups at a time until most of the flour is added. Let the mixer run for 8-10 minutes to knead the dough. Add a little flour at a time if the dough is still sticky.
Step 5:
Dump the dough onto a floured table/board and work into a nice smooth bowl.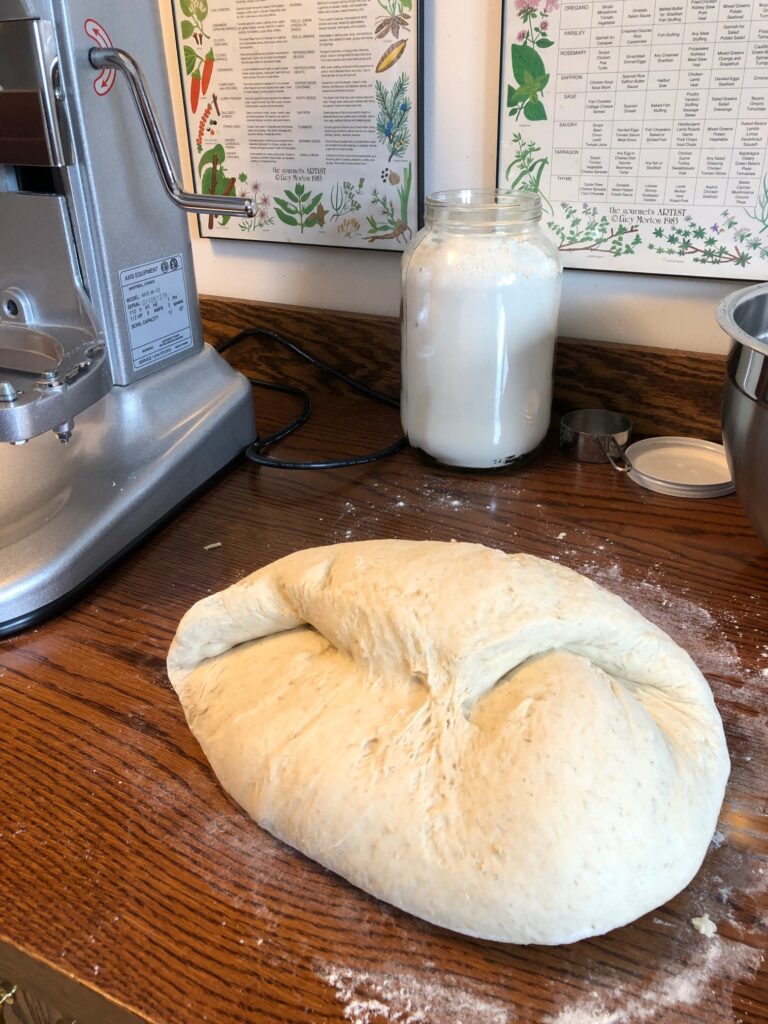 Step 6:
Place the ball of dough into a large oiled bowl to rise. Cover with a cloth. Let rise until doubled.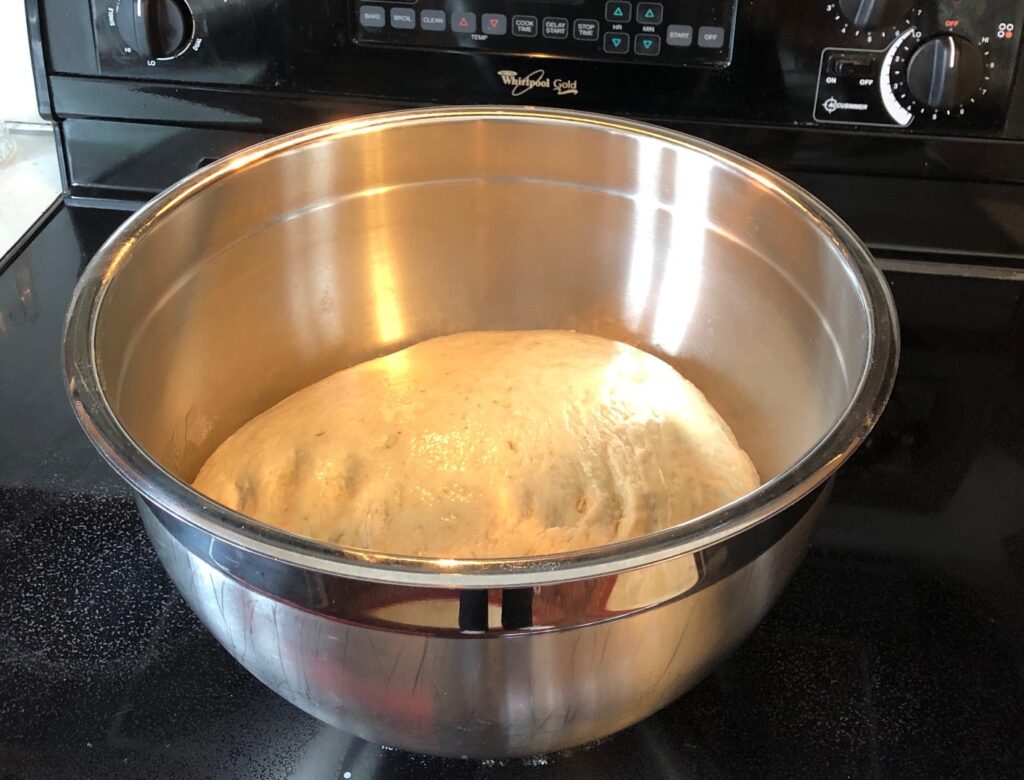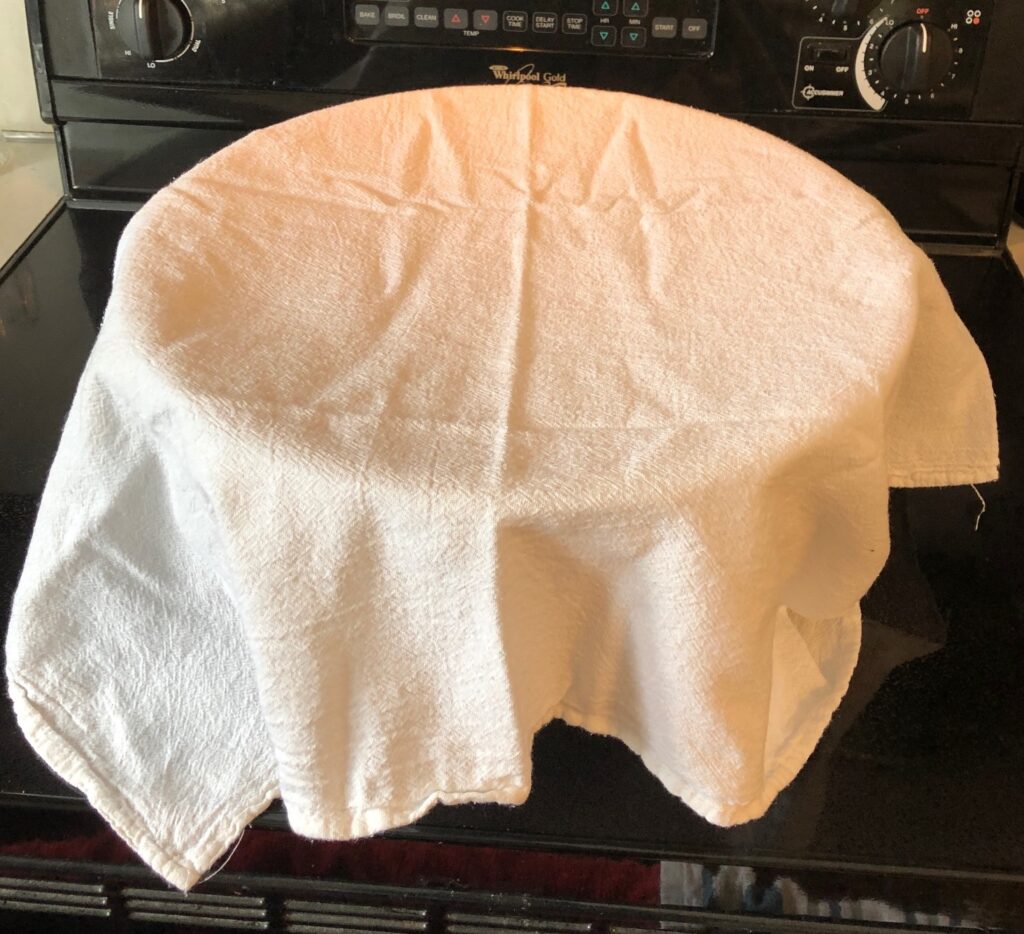 Step 7:
When the dough has doubled in size (about an hour), punch the dough down, fold in the sides and turn the ball of dough over so it's smooth side is up. Let rise another hour.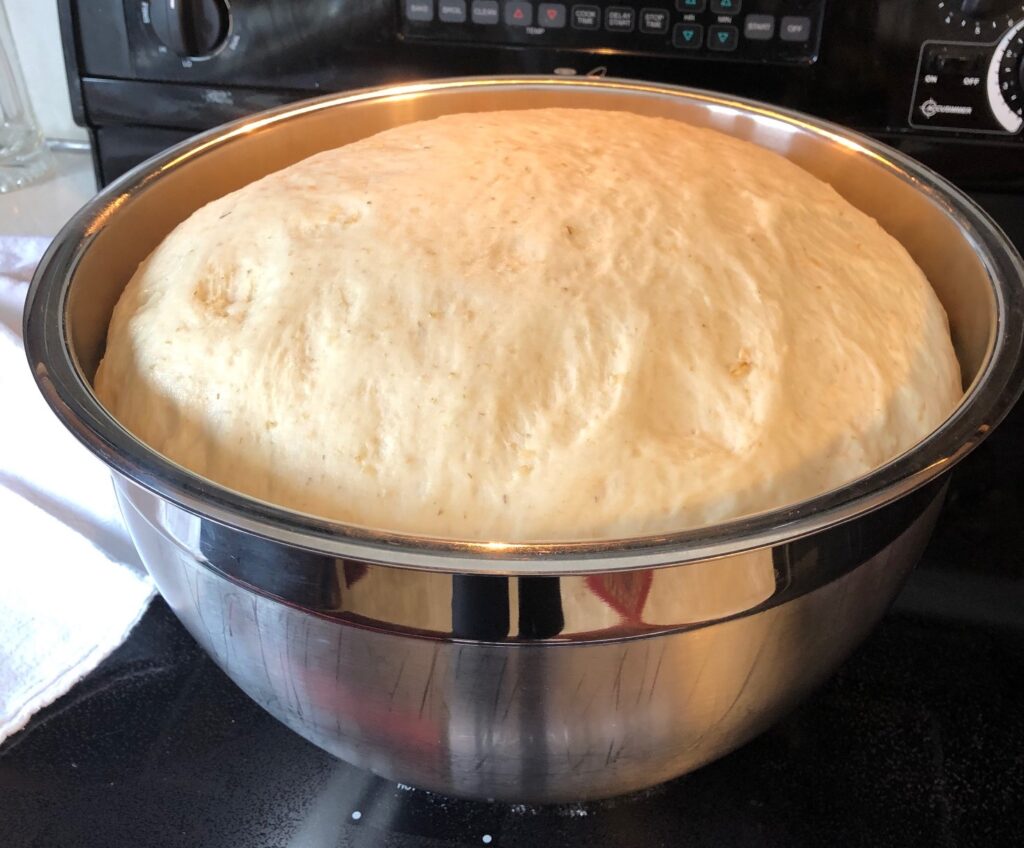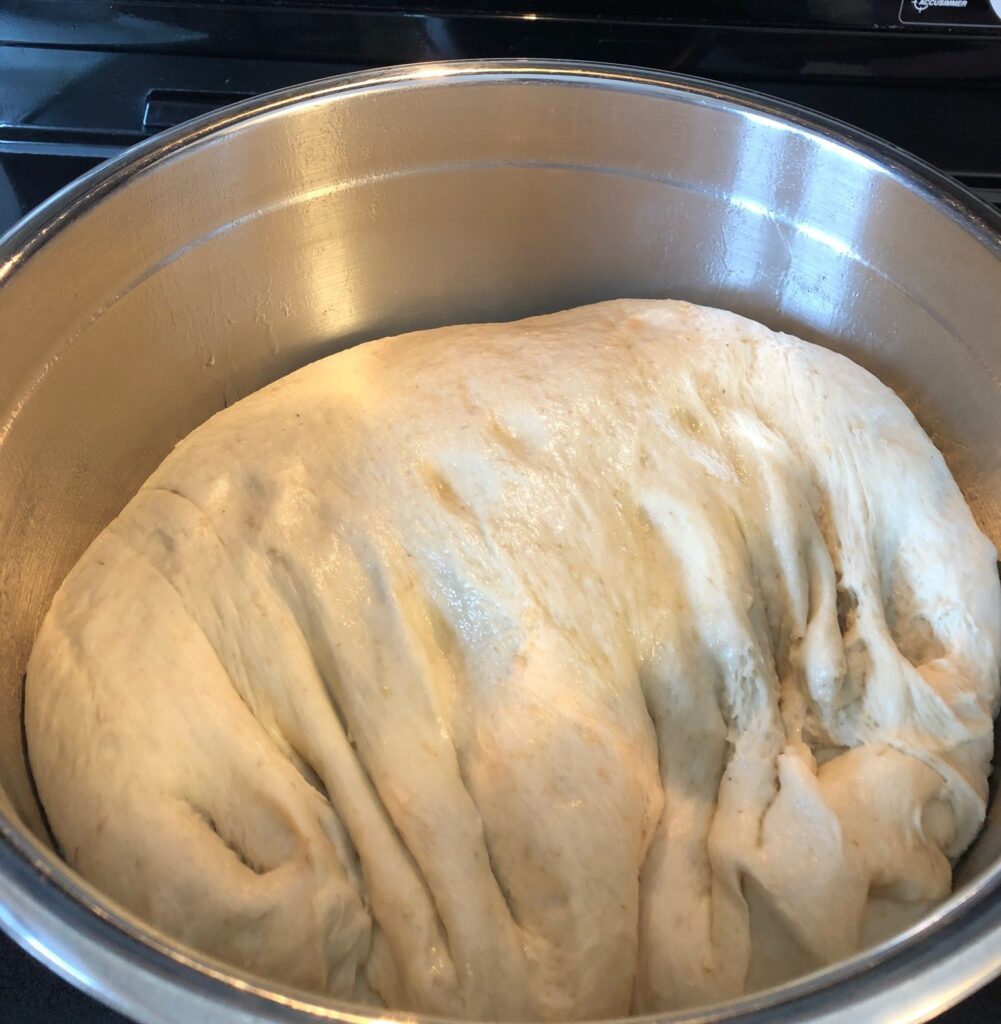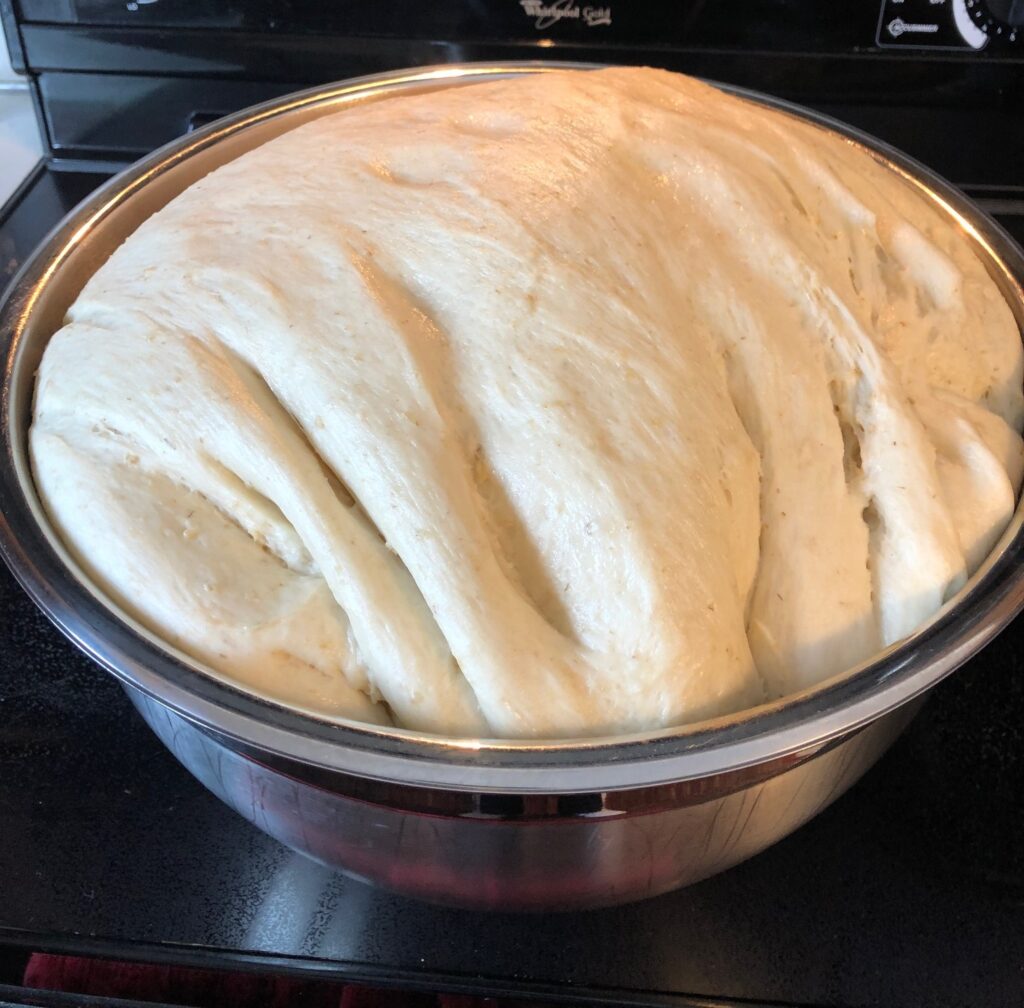 Step 8:
Shape the dough…into loaves of bread or rolls or sticky buns. This large batch of dough made 4 pans of sticky buns and 4 loaves of bread!
Shaping the Sticky Buns
First, I prepare the pans by greasing them with butter-flavored Crisco.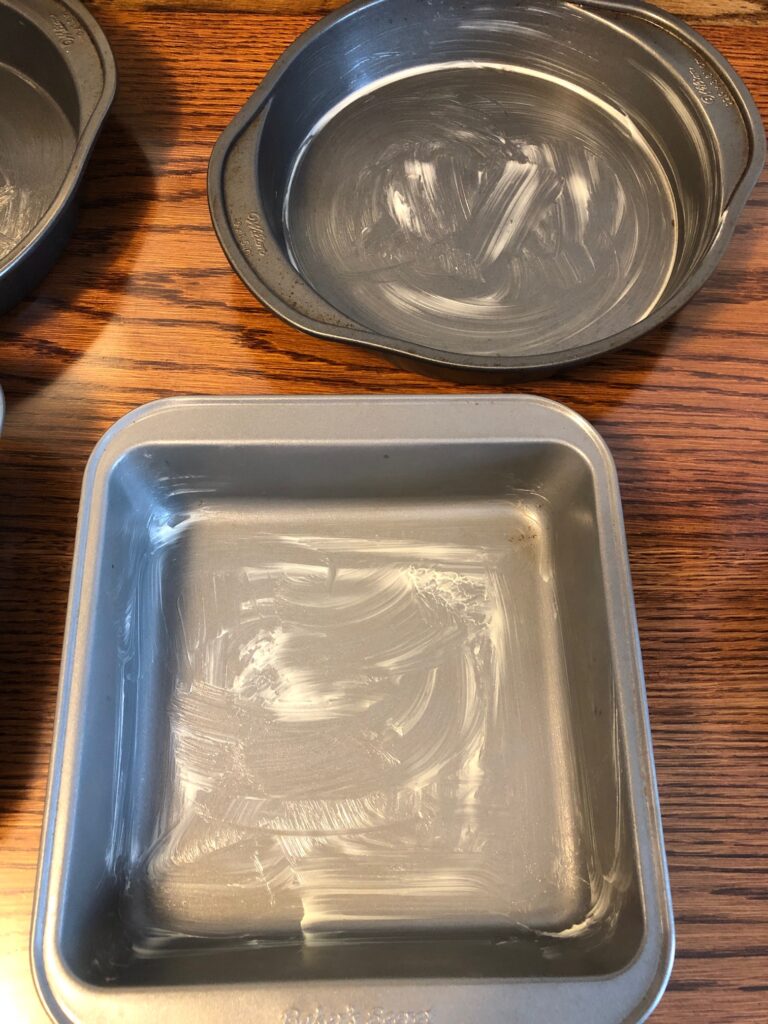 Then I sprinkle about 1/4-1/2 cup of brown sugar over the bottom of the pan.
I sprinkle that with ground cinnamon. (You can also add chopped walnuts over the bottom of the pan).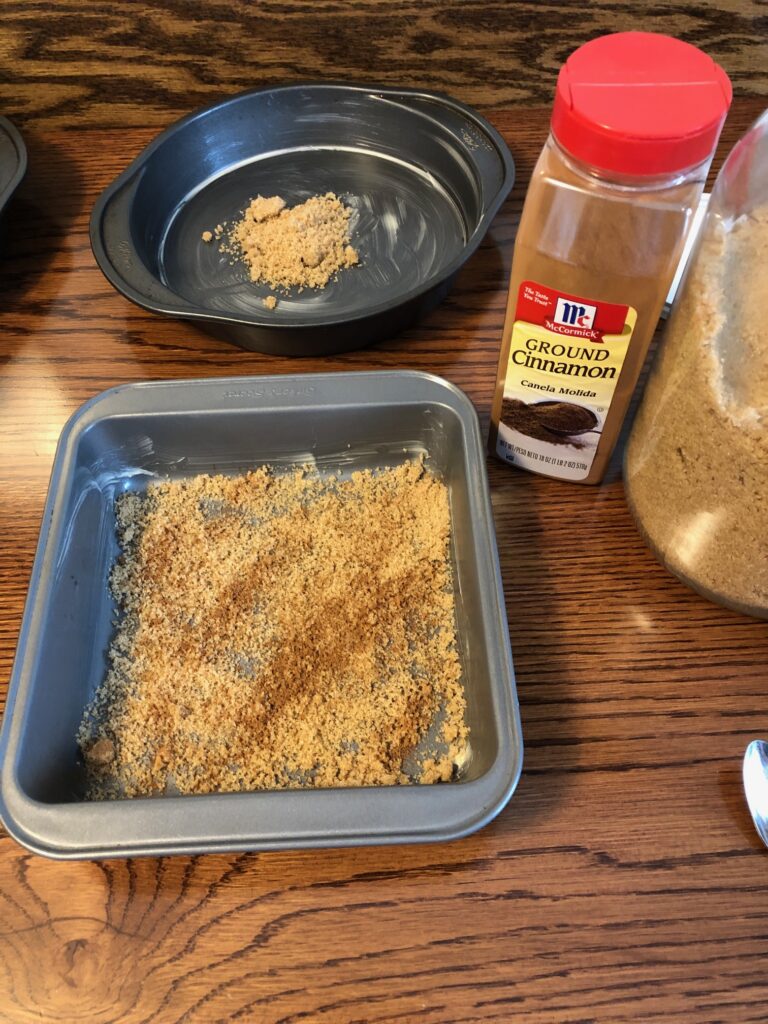 Then I take a chunk of dough and pat it out to a rectangle. This gets sprinkled with brown sugar and cinnamon also.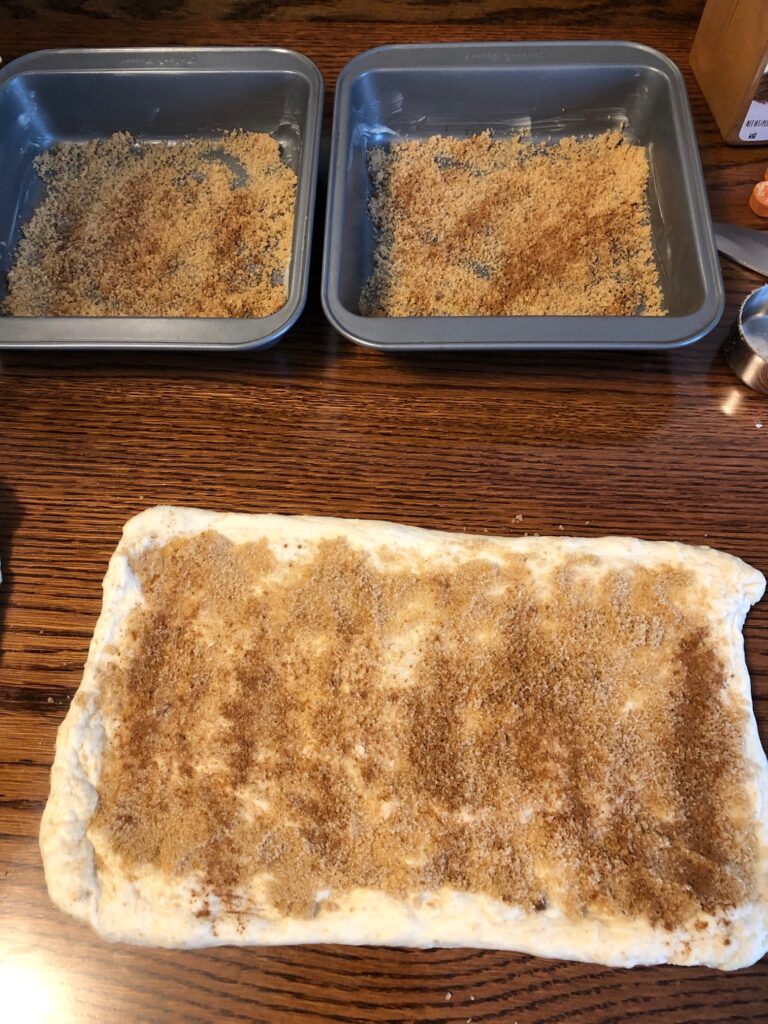 Then roll up the rectangle of dough into a log.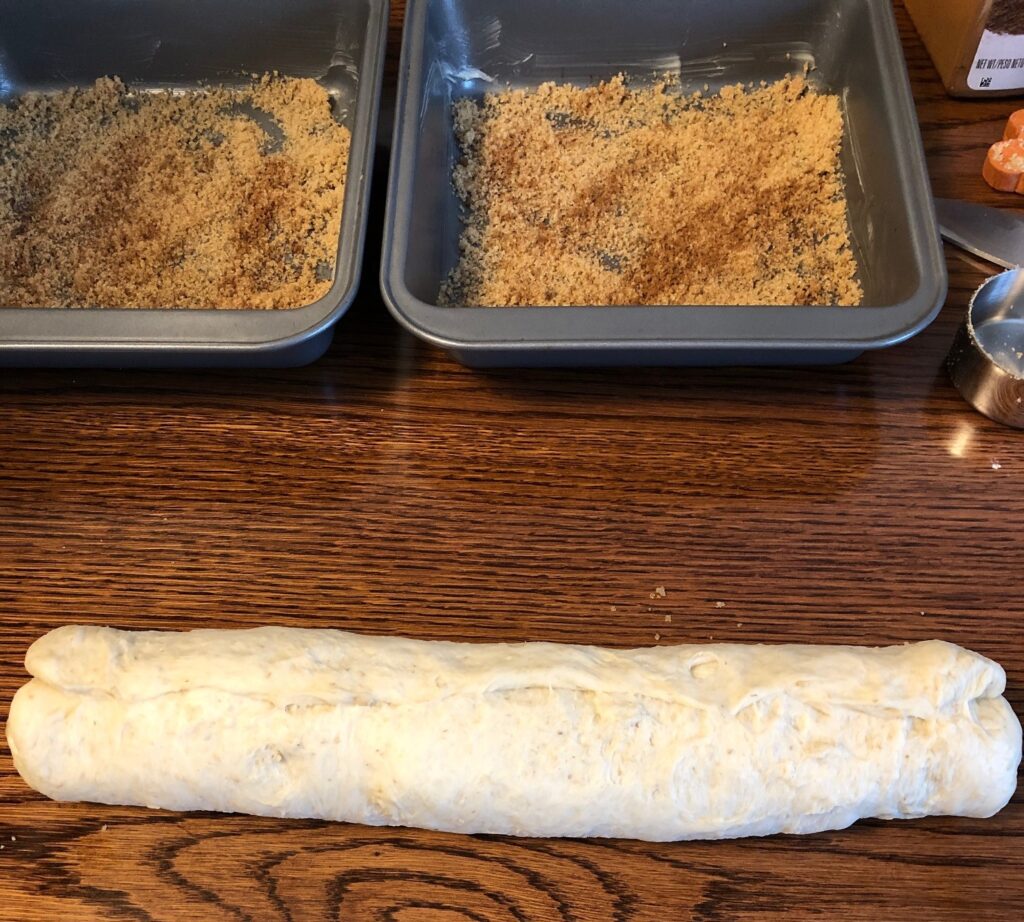 Slice the log into 1″ rounds and place cut side down into the prepared pans.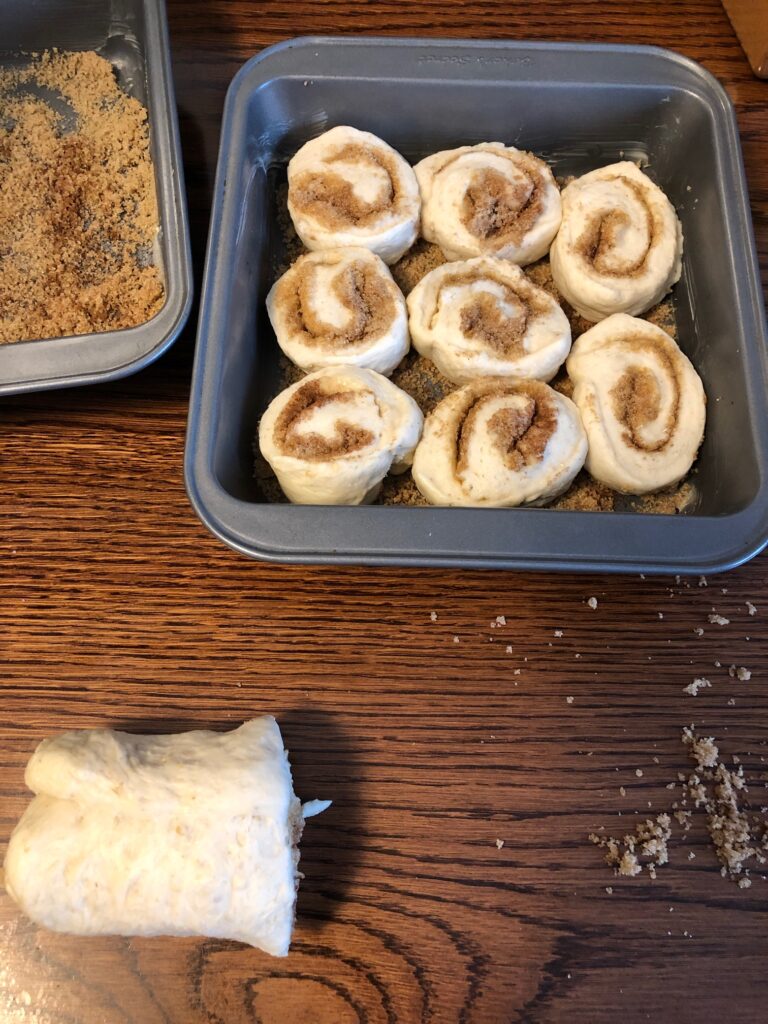 If you have a little roll leftover, just put it in a greased pan for a little loaf of cinnamon bread.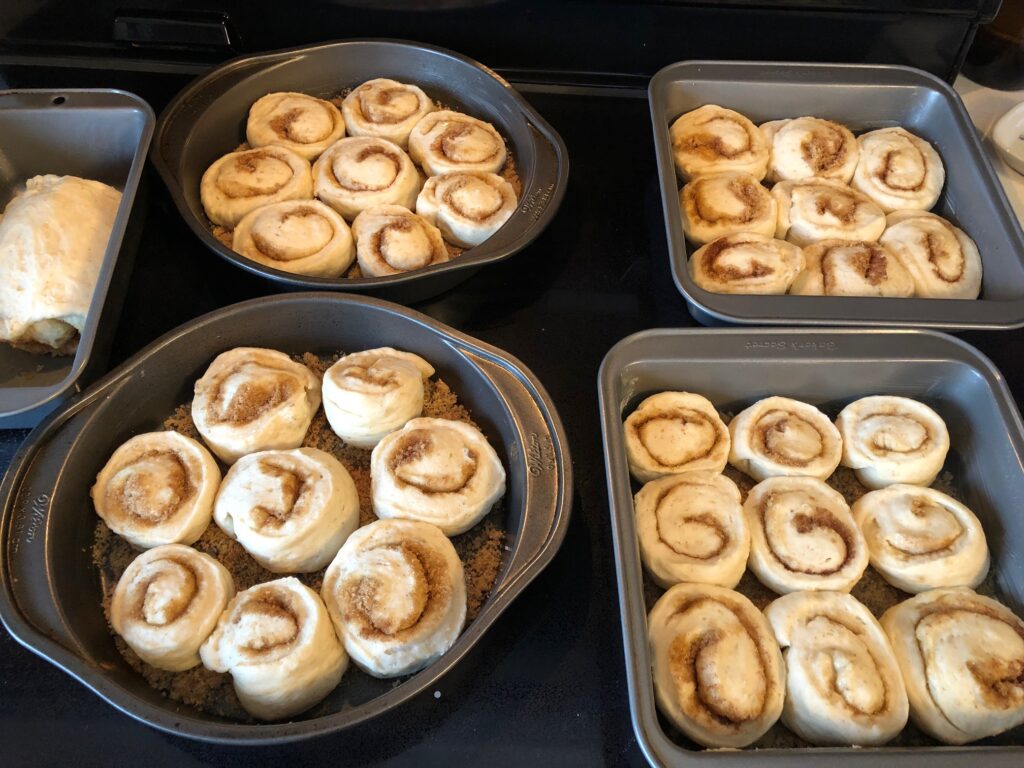 Let the pans rest for about 20 minutes while you preheat the oven to 350 degrees. Bake about 25 minutes.
Flip the pans of buns directly onto a foil covered board or table top. Use a table knife to lift the pan off the buns.
(Advice: Fill each pan with soapy water immediately and let them soak while you clean up…the "sticky" topping is a real pain to clean up if you let it harden and cool in the pan!)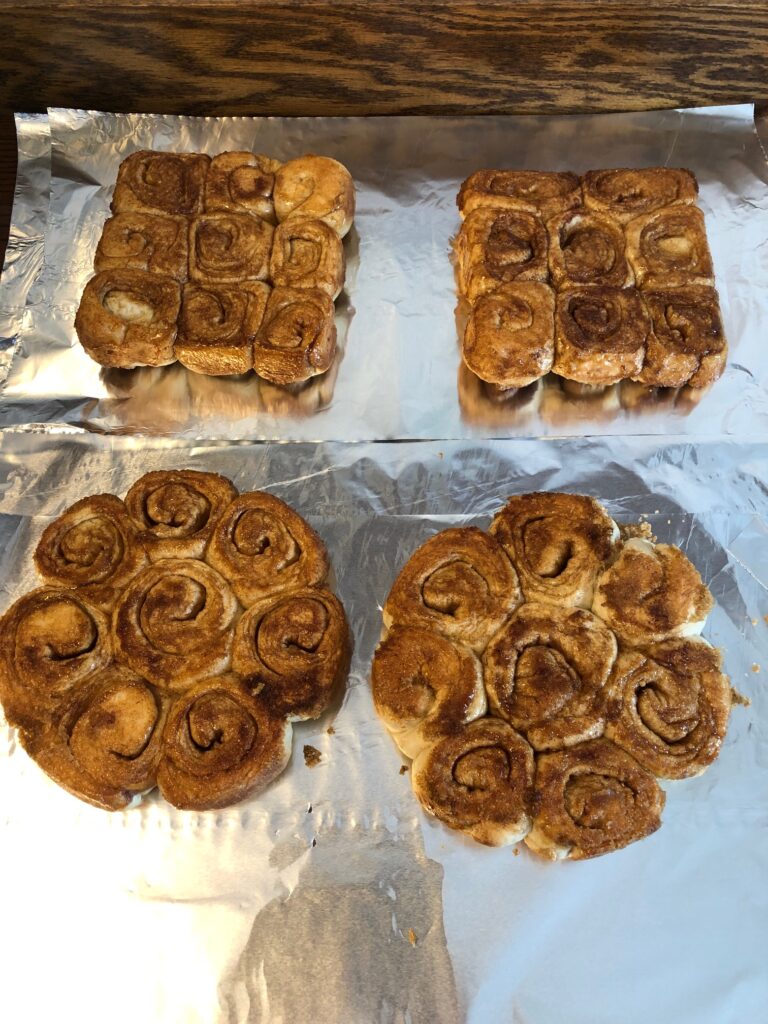 Shape the Loaves of Bread
Take any extra dough not used for sticky buns and divide into loaf-shaped portions. Place into greased pans.
Let the loaves rise in the pan about 45 minutes. Bake about 40 minutes in a 350 degree oven.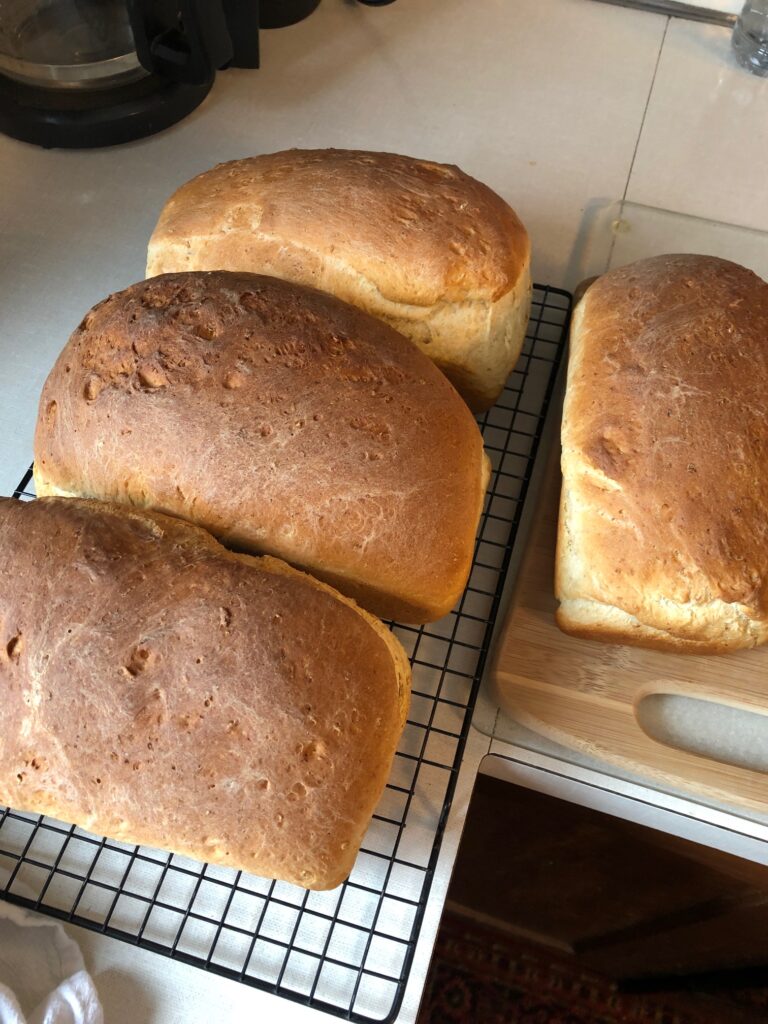 This is a great recipe to stock the freezer. Of course, I always think if the sticky buns are frozen I won't be so tempted to eat them..haha…a few seconds in the microwave and they are just fine! Enjoy!
Please comment or email me directly at marykisner@comcast.net.